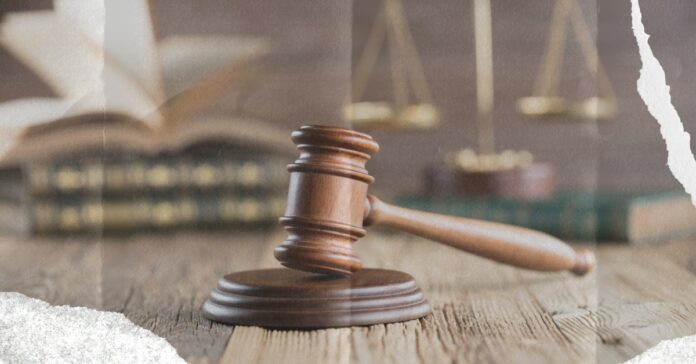 It's become a core tenet of far-right Republican politics that drag queens and trans people need to be kept away from children to prevent sexual grooming and other crimes. In reality, at least seven times as many Texas Republican political figures have been arrested for child sex offenses as Texas drag queens.
The only Texas drag queen that had committed a child sex crime RA News could find in its research was Alberto Garza, also known as Tatiana Mala Nina. Garza had been convicted in 2008 for assaulting an 8-year-old boy. The conviction and sex offender registry was discovered by an anti-LGBT hate group called Mass Resistance, who found Garza working at the Houston Public Library's Drag Queen Story Hour. Garza was expelled from the program following the revelation.
This remains the only verifiable instance of a Texas drag queen assaulting a minor we could track down. It was far easier to find Texas Republicans who had been arrested for the child sex acts.
The latest is Brad Benson, an aspiring Granbury City Councilman who was arrested the day before Election Day on possession of child pornography charges. He was later released on a $200,000 bond and subsequently lost the election. The Hood County Republican Party disavowed Benson when the news broke, saying, "The Republican Party stands for conservative, family values and the protection of children. These heinous acts are antithetical to what Republicans stand for."
In 2022, the former Texas Right to Life Political Director Luke Bowen was arrested in a sting operation. He was seeking sex with what he thought was a 13-year-old girl. He pleaded guilty and was sentenced to five years in prison.
Later that year, Pilot Point Mayor Matthew McIlravy resigned after being arrested for online solicitation of a minor after a five-month investigation by the U.S. Marshals Task Force, the Texas Department of Public Safety and the Collin County district attorney's office. The officer who posed as the fake victim was pretending to be a 12-year-old girl. McIlravy had been endorsed by the Denton County GOP.
In 2020, former Hamilton police chief and failed Republican Somervell County candidate Tony Yocham was arrested for sexually explicit messages he sent a 15-year-old girl on Instagram. Yocham had apparently been assaulting the girl since she was 8-years-old.
In 2019, former Hay County Republican Party precinct chair and sergeant-at-arms Bo Michael Dresner was charged with multiple child sexual abuse offenses and numerous counts of possession with intent to promote child pornography. According to news reports, Dresner would drug his victim and touch them while they were unable to respond.
In 2014, a staffer for State Rep. Joe Barton (R-Arlington) was arrested for possession of "sadistic" child pornography. James "Dub" Maines had been sending images from his personal AOL account to his work email when the AOL blocked the message and alerted authorities. One of the victims in the pornography was girl as young as 6-years-old. Maines eventually pled guilty and received five years in prison.
A popular conservative radio host and columnist, Jon Matthews, was arrested in 2003 for exposing himself to an 11-year-old girl. He had to register as a sex offender and move from his Sugar Land home because it was too close to a middle school. As of 2019, he still has a bio on Conservative Party USA, which mentions his devout Christianity but not his arrest.
If this list was expanded to include Texas Republican political figures who had only been sued in civil court for child sex crimes, it would be significantly longer. Likewise, if we had included clergy that typically aligns with conservative causes and campaigns against LGBT people in Texas because they are potential groomers, the list would easily have doubled.
As it stands now, Texas children are seven times more likely to be sexually assaulted or exploited by a Republican political figure than a drag queen.