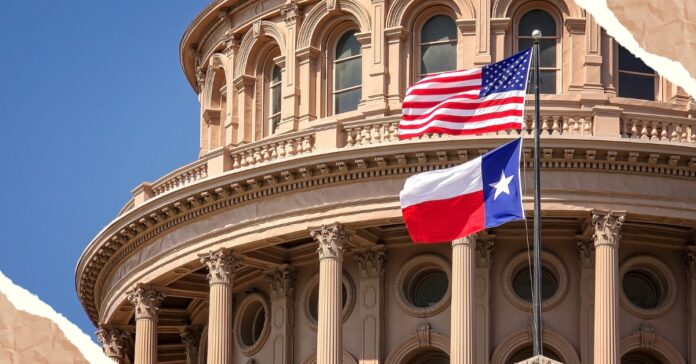 The Texas House Select Education Committee is currently discussing House Bill 1, a comprehensive education proposal that opens the door for vouchers, a priority item that Gov. Greg Abbott has been fighting for all year.

"Our intent is to close business by midnight tonight," author of the bill and chair of the House Education Committee Rep. Brad Buckley said.

The latest proposal would establish $10,500 per ESA student that families could use to enroll in private school, but it would also raise the state's allotment for each of the 5.5 million or so kids in the state's independent school districts.

HB1 attempts to address concerns by not only providing for ESAs but also including a $4,000 raise for teachers and requirements for ESA students to undergo the same testing as public school students. In previous failed bills, private schools receiving public funds were not held to the same level of accountability.

Since the regular session Gov. Abbott has been touting vouchers in rural districts, and has even threatened legislators who are against vouchers. The Texas American Federation of Teachers (AFT) considers Buckley's bill as holding school funding hostage for the sake of vouchers.

Texas House Democrats and Rural Republicans have made it clear that they do not want compromise when it comes to vouchers.

During the House Education Committee, Rep. James Talarico pushed back on Chairman Brad Buckley's suggestion that HB1 is a compromise.
"Sometimes compromise is not a good thing," Talarico continued. "The wealthy special interests that are pushing voucher schemes in this state… don't believe in public education."

For rural Republicans even a limited version of the voucher program threatens the financial future of their public schools.

"Once you have a voucher, regardless of how small it is, you have vouchers," Rep. Ernest Bailes told The Houston Chronicle, turning to a blunt analogy. "You can't be just a little bit pregnant. Either you are or not. That's as simple as it gets."

There are concerns about the potential ramifications if ESAs were to become law. In Texas, where funding follows the student, even a few students leaving a school district for a private school could negatively impact the entire district and its students.

School funding isn't that complex, Bryant told RA News, who explains school funding as a pie that everyone in public schools in Texas is sharing.
"Every public school in Texas is sharing this pie. If someone takes a slice out of the pie to fund vouchers for private schools or homeschooling, there is less pie remaining for Texas public schools."
Despite Gov. Abbott's multiple attempts to strike a deal, voucher proposals have failed to pass during the regular session and the third special session. The fourth special session will ultimately depend on Texas House democrats and rural Republicans.