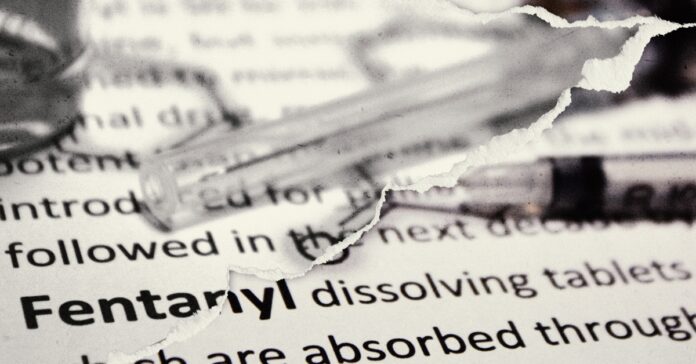 Fentanyl is a major issue in the debate over border integrity. However, 86.3 percent of convicted fentanyl traffickers in 2021 were people with all proper authorization to cross the border.
The numbers come from the conservative think tank The Cato Institute, pulling from U.S. Sentencing Commission data. The 86.3 percent rate is actually up from 2018, when it was 80 percent.
Texas Republicans have consistently linked the fentanyl epidemic to illegal border crossings. Governor Greg Abbott has long justified Operation Lone Star and anti-migrant policies by claiming the Biden Administration's "open borders" have flooded the state with the drug.
This is a gross mischaracterization of the issue and the federal government's response to the fentanyl crisis.
While Abbott happily touts hundreds of thousands of apprehensions of undocumented migrants and the seizure of millions of lethal doses of fentanyl, he never actually links the two with data. It's left for the listener to connect the dots and assume that asylum seekers and illegal border crossers are responsible for moving the drug. They make up only a fraction of Mexican cartel mules.
Far from an "open border," the Biden Administration has poured half a billion dollars into new border security. New "low energy portal" scanning machines were installed by the federal government at 14 points of entry in and around El Paso. The technology offers a low-intrusion and quick way to scan vehicles quickly for smuggling, a far sight better than Abbott's famously botched manual truck searches that shut down border traffic for days and cost over $1 billion in lost trade.
Nor is there any indication that Abbott's hardline conservative policies are doing anything significant in preventing fentanyl from entering the United States. In 2023, only 5.4 percent of fentanyl seized by border authorities happened in Texas. The rest was in the blue states of Arizona and California.
There's no arguing that fentanyl is indeed a major problem that requires significant effort to fight. The synthetic opioid is cheap to make and easy to smuggle because of how little is needed. When Abbott talks about millions of lethal doses, he is not wrong. A single pill, especially if there is an error in manufacturing, can kill.
America's ongoing opioid epidemic has created a fertile market for illegal drugs, and Mexican cartels have become very powerful moving it.
However, the idea that they are employing undocumented border crossers or asylum seekers to smuggle the drug is simply not supported by any data. The well-funded cartels prefer people who can easily cross the border with official papers to desperate people fleeing humanitarian crises in Central and South America. True, they do use some of these people as mules, but the vast majority of fentanyl trafficking is happening at official ports of entry using people who have every legal right to cross.
Still, Abbott and other Texas Republicans continue to use the threat of fentanyl to justify draconian anti-migrant operations and paint the federal government as an "open border" despot. They do not have credible evidence to back this up so far.