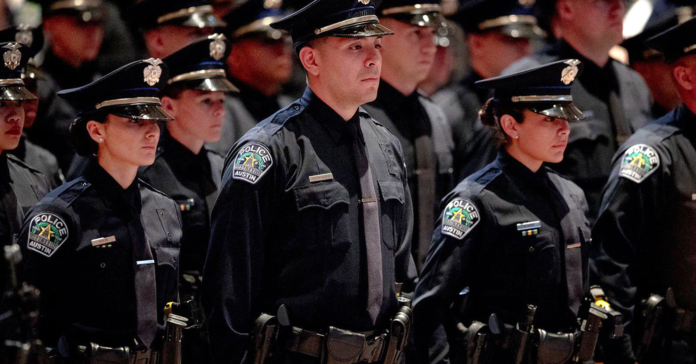 Updated September 4, 2020 with comments from Gov. Greg Abbott and Austin Mayor Steve Adler.
---
Two former Texas House parliamentarians have given Gov. Greg Abbott a how-to of sorts for a state takeover of the Austin Police Department. In a letter first obtained by the Quorum Report, Terry Keel and Ron Wilson lay out the procedural details of a plan to consolidate Austin P.D. with the Texas Department of Public Safety.
"We have been working with other former parliamentarians privately and are convinced that a proper approach is available to permanently and effectively fix the array of continual public safety problems created by Austin's local government," Keel and Wilson wrote.
According to the duo, the Texas Constitution and rules of the House and Senate allow for a bill addressing a problem in a specific locality if it is of a subject matter of statewide import and its classification scheme relates to the bill's purpose. They claim that is exactly the type of situation Austin has handed state leaders. They have even written out the proposed legislation, which they say could serve as a warning to other cities considering following Austin's actions.
"It is not realistic to expect that Austin's council during our lifetime will significantly change its anti-police political leanings. The explosion of homelessness, quality of life crimes and spikes in robberies and homicides will continue and worsen for citizens of Austin and all Texans here in the capital city as long as Austin's local politicians remain in charge of the police department," they stated.
The governor responded to RA on Twitter Thursday, writing, "This proposal for the state to takeover the Austin Police Department is one strategy I'm looking at. We can't let Austin's defunding & disrespect for law enforcement to endanger the public & invite chaos like in Portland and Seattle."
The proposal follows Austin's decision to cut police department funding by $150 million. Abbott, Lt. Gov. Dan Patrick and House Speaker Dennis Bonnen have threatened to submit legislation next year to forever freeze the property taxes of any city that "defunds" police operations.
"Austin is the safest big city in Texas and one of the safest in the country. Public safety is our priority and we support our police. We're also always looking for ways for everyone to be even more safe. Not surprising the President's rhetoric is finding its way to Texas as we get closer to November," said Austin Mayor Steve Adler in commenting on the proposal.
Austin is the only city in Texas to have cut police spending in the wake of a summer full of protests calling for police and criminal justice reforms.