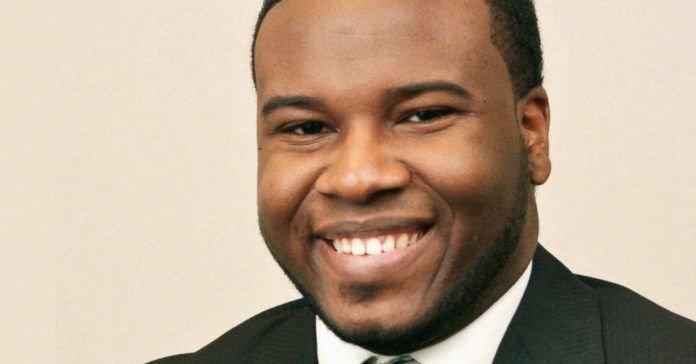 State Rep. Carl Sherman (D-Lancaster) has introduced a package of police reform measures he's calling Bo's Law in honor of Botham Jean, who was fatally shot two years ago in his apartment by an off-duty Dallas police officer, the Dallas Morning News reported.
The law, which Sherman will push to get passed in the upcoming legislative session, would change police department dash cam and body camera policies as well as the castle doctrine, which allows the use of deadly force to protect your home.
"The question is, will we choose to protect and preserve the systems that harm and too often kill unarmed and sometimes handcuffed African American women and men?" Sherman said at a news conference to announce his proposal.
Jean was shot and killed two years ago by officer Amber Guyger, who was convicted of murder and his now serving a 10-year prison sentence. She has appealed her sentence. 
Guyger's unsuccessful defense was built around the castle doctrine and what's known as a mistake of fact. Her attorneys attempted to assert that the officer mistakenly thought she was in her own home when she shot Jean.
"The door must be closed on any attempt to include such an argument under the castle doctrine as a means to justify a killing just because you believed you were in your own home," State Rep. Nicole Collier (D-Fort Worth) was quoted as saying.
Sherman's proposed bill would also change the rules regarding body and dash cameras.
A camera inside the police car where Guyger was interviewed after the shooting was turned off.
Bo's Law is one of several police reform measures expected to be debated during the 2021 legislation session. The Texas Legislative Black Caucus in August put forth the George Floyd Act, a sweeping package of reforms that would end arrests for nonjailable fine-only infractions, ban chokeholds and require officers to intervene and render aid if they believe their colleagues are using excessive force.