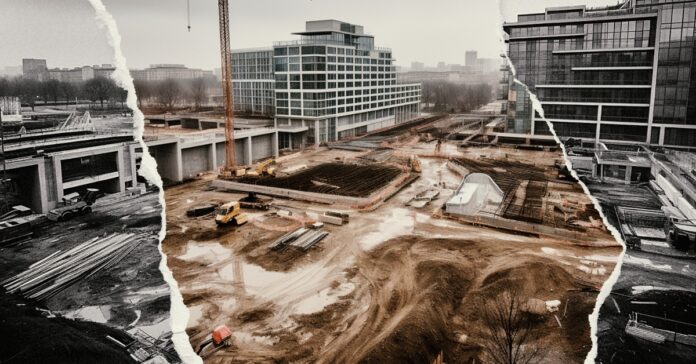 This summer, two Texas construction workers died of heat stroke on the job. Both illustrate why laws mandating water breaks in scorching heat are necessary, and how misguided Texas Republicans are for abolishing city laws mandating them.
In June, Gabriel Infante was working for B Comm Constructors was working on fiber optic cable in San Antonio when he collapsed. The temperature was well over 100 degrees. He died of heat stroke, and his internal temperature was recorded at 109.
However, his employer accused Infante of being on drugs while on the job. When medical personnel arrived on the scene, the supervisor pushed for a drug test. His family is currently suing B Comm and hopes to establish a music scholarship in Infante's name.
During the debate over the House Bill 2127, supporters argued that employers would already have their workers' best interests in mind, and that city-based orders for water breaks were unnecessary.
"Saying that our job sites are going to be less safe because of this bill is blatantly false," Geoffrey Tahuahua, president of Associated Builders and Contractors of Texas and supporter of the law, told USA Today. "We would challenge that, because again, our industry is really committed to the safety of our workers. That's something we take very seriously."
Worker safety does not appear to have been a primary concern for Infante.
In Houston this month, Felipe Pascual was rushed to Memorial Hermann Pearland when he too collapsed on the job. He was pronounced dead, also from heat stroke. He apparently did not have any underlying health issues and simply succumbed to the blistering heat. The heat index in Houston has been over 105 for weeks.
Houston does not have a water break ordinance, but was considering one before HB 2127 was signed into law. The gutting of these life-saving regulation is part of a larger trend by Governor Greg Abbott and Texas Republicans to strip as much power from the increasingly Democratic cities as possible. The 2020 U.S. Census showed that the majority of growth in the state came from ethnic minorities in Texas cities, and as such are a threat to Republican hegemony.
Claims that federal regulations are sufficient to protect workers in the current hellish conditions are false. OSHA currently has only non-binding guidelines regarding water breaks in heat, not binding regulations that companies can be fined for not following. While not every city in Texas has a water break mandate, and the ban doesn't go into effect until September 1, it's clear that companies are already preparing to have no oversight.
Infante and Pascual died from employer neglect and unsafe conditions. Those deaths could have been prevented by mandated breaks. One employer was quick to dismiss humanitarian concerns with accusations of drug use. It's clear that a mandate is required, no matter what Republicans and construction bosses claim.