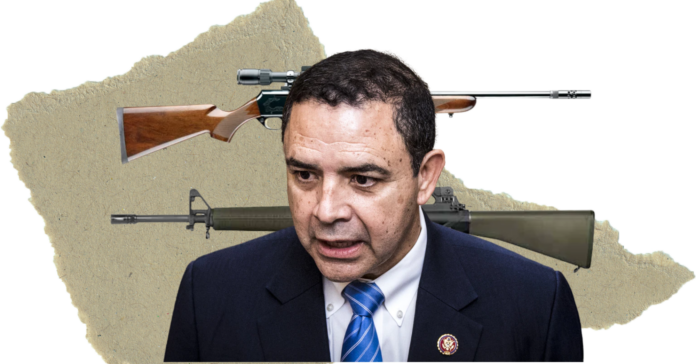 Rep. Henry Cuellar and Vicente Gonzalez were the only two Texans to go against the rest of their party when voting for a bill that would impose the first ban in decades on semi-automatic weapons.

The legislation came in the wake of the Uvalde massacre which brutally took the life of 19 students and 2 teachers. According to The Texas Tribune, Cuellar and Gonzalez were among five House Democrats to oppose the legislation, which narrowly passed on a 217-213 vote.

The bill would ban: importing, manufacturing, selling, transferring or possession of certain types of semi-automatic weapons. Covering semi-automatic pistols and rifles that accept detachable magazines and have certain types of barrels, grips, and stocks.

On Friday, some Democrats spoke in favor of the legislation.

"There are 19 babies who were murdered at Robb Elementary School in Texas who will never have the right to vote. … There are two teachers who were murdered who will never have the opportunity to seek the future that was theirs," Rep. Al Green, D-Houston, said before Friday's vote. "We have a governor in the state of Texas who could have saved all of those lives if he had … after the shooting at Walmart [in El Paso] that took 23 lives … legislation such as what we're passing today."
The legislation stands no chance of passing in the Senate, where 60 votes, unfortunately, ended the debate.