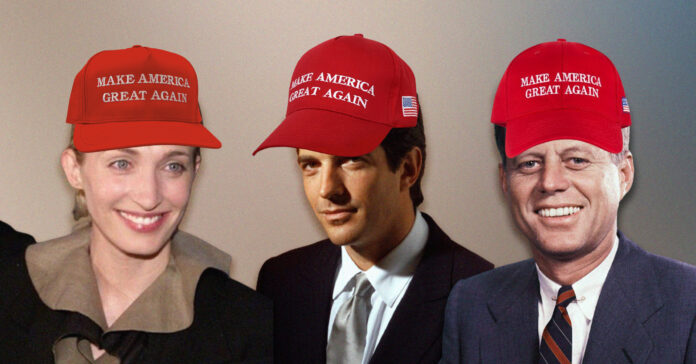 Michael Protzman and around two-dozen of his followers drove to Arizona for Donald Trump's first major rally of 2022, citing a yet-to-come revelation. Protzman's QAnon subsect is notorious for predicting John F. Kennedy's return and his intent to transfer Presidential power back to Trump.
While the group did not receive the revelation promised to them, Protzman claims to have seen JFK at the event, disguised as Trump. He explains that Trump appeared abnormally short and gave it away.
Some of his followers watching the rally from home, claim to have identified JFK Jr. and his wife Carolyn Bessette-Kennedy in the crowd.
One of Protzman's acolytes, a rapper called Pryme Minister, claims Tupac and Kobey Bryant were seated behind Trump and were also disguised.
Protzman's followers believe that he has direct channels to Trump but, more importantly, that he can see into the future.