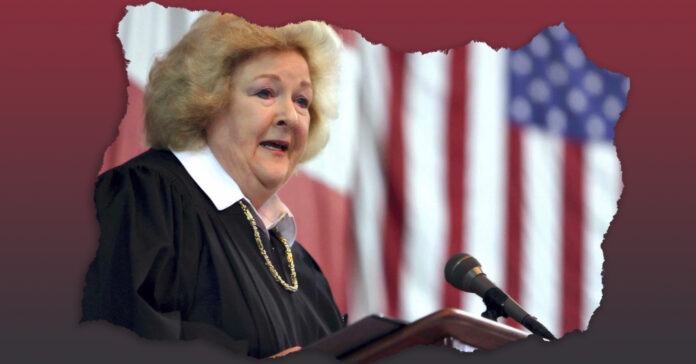 When it comes to Foster Care, Texas is dragging its feet and federal district Judge Janis Jack has lost her patience. During a Monday hearing, she said she intends to slap the state with huge fines for contempt of court, after ruling Texas' system so unsafe as to be unconstitutional.

"I'm looking at substantial fines for contempt – enough that I need you to know you're entitled to a jury trial," U.S. District Judge Janis Graham Jack told leaders of two state departments and a lawyer for Gov. Greg Abbott.

"I think the public would welcome a jury trial, based on several things that are going on. … This has gone on long enough without action, without any remedial action by me."

The hearing was part of a decade-long class-action lawsuit against the state for its foster care system. Judge Jack threatened the state with a contempt order on several different grounds, according to the San Antonio Express-News: 
The high rate of sexual victimization of kids in the foster care system, which a recent report from court-appointed monitors found to be as high as 25 percent. "I don't know what is an acceptable (rate), but 25 percent is not," Jack said.

Housing children who lack permanent placements temporarily in offices and motels under the supervision of untrained workers.

Undetailed background checks for foster care system employees.

Lack of follow-up from the state against foster care providers who don't follow regulations.

"Those are just a few of the things I am looking at," judge Jack said. "DFPS from the top-down is untransparent and uncooperative and completely ignorant of what's going on in their own department."

Jack has been ordering crackdowns on Texas' shoddy foster care providers and since January has been emphasizing other systemic failures. She created an expert panel on "children without placements," the most troubled youth in foster care.

According to The Dallas Morning News, these are some of the issues the judge is pushing for:

Improvements to state mental health care services.

Advances toward e-health records for foster children.

A more aggressive stand by the protective-services department on getting children in its care vaccinated against COVID-19. 

In 2019 and 2020, Judge Jack had already held the state in contempt of court, ordering thousands in daily fines – Texas paid $150,000 in fines in November 2019. Earlier this year, she warned she saw the state's compliance in a "downhill trajectory" and she'd levy fines again if the lapses continued.