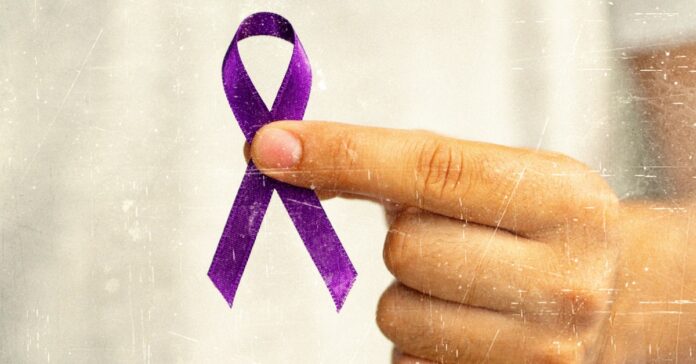 According to a new report from the Houston Area Women's Center, domestic violence gun homicides rose by 60 percent following the passage of permitless carry by the state legislature in 2021. The report was compiled in collaboration with the Houston Police Department on the Domestic Abuse Response Team (DART), a coalition of officers, medical professionals, and advocates.
"The right to carry without a permit went into effect in Texas in September 2021. It is not a coincidence that we've seen the number of Houston's domestic violence related homicides committed with a gun increase by more than 60 percent in the years after," says Emilee Whitehurst, HAWC President & CEO in the report. "We cannot pretend there is not a correlation between gun laws and domestic violence deaths."
Despite the claim that gun ownership protects women from domestic abusers, guns are the number one tool used in domestic violence homicides. In 1998, for every woman who used a gun in self-defense, 101 were killed by a gun. The vast majority of the people involved were intimate partners.
The numbers from the HAWC report are terrifying. Domestic partner violence makes up nearly 10 percent of crime in the Houston area. Ten percent of all officers killed in the line of duty were responding to domestic violence calls. Nearly 70 percent of mass shooters between 2014 and 2019 involved a man with a history of domestic violence. The risk of a domestic violence murder occurring in a house with a gun in it raises to 500 percent.
This is not the only sharp spike in gun violence following the passage of permitless carry. Mass shootings also jumped 62.5 percent in the years since it became law. Fewer people are stopped now when they are carrying weapons, which has led to more successful attacks. This combines with the general hands-off approach to all gun ownership in the state to empower would-be shooters to use their weapons more frequently.
On the domestic violence front, Texans with restraining orders linked to attacks on intimate partners will once again be allowed to carry firearms. A new federal law prohibiting such people from gun ownership was struck down by the Fifth Circuit Court of Appeals in September. The HAWC reports that clients have already said that their abusers responded to the news by sending their victims pictures of them with guns. The decision will likely be appealed to the Supreme Court, which has embraced a far-right attitude on gun ownership despite the clear danger it presents to victims of domestic abuse.
"My biggest fear at night was him coming to my house and shooting me and my loved ones," said one HAWC client quoted in the report. "After obtaining a protective order, although it was just a piece of paper, it allowed me to feel more at peace. Having the protective order restricts his power to have a gun. This allowed me to feel safe. It allowed me to sleep better. I recently was subpoenaed for a criminal case he has pending and if it wasn't for the protective order and knowing he doesn't have access to guns, I would not participate."