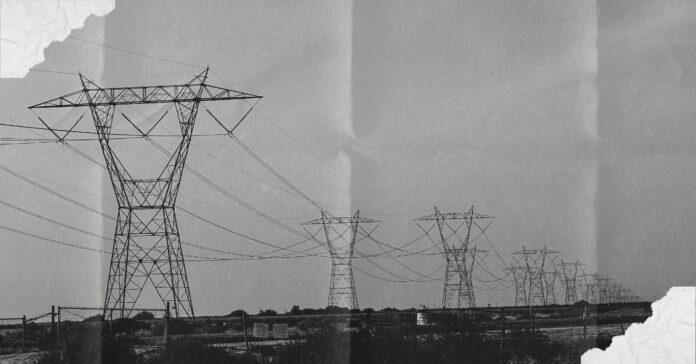 As Texans we are used to our grid being vulnerable in extreme weather, however, how would we hold up against potential coordinated assaults? This question has become pertinent since power stations and other critical infrastructures have been targeted for attacks all across the United States.

Last year, the Department of Energy reported 25 instances of "actual physical" attacks on power infrastructure across the United States. In December, power stations in North Carolina were targeted by shootings, leaving 45,000 homes and businesses without power for days, as reported by The Dallas Morning News.

According to energy experts, it wouldn't take a master plan or even a mastermind to take down an electricity grid. Edward Hirs, an energy consultant, economist, and lecturer at the University of Houston told DMN that it "takes very low-tech actions to take down a part of the grid." Jonathan Lewis, a research fellow with George Washington University's Program on Extremism who studies white supremacist movements, added that it doesn't take a detailed plot.

"It takes one guy with access to tools or access to firearms to cause millions of dollars of damage or a sustained power outage."

For Texans, hardening the grid against weather and climate is still a top priority, but now defending it against intentional physical attacks has gone up the list of concerns.

Joshua D. Rhodes, a research scientist at the University of Texas at Austin who specializes in energy issues, said a single attack against a lone substation wouldn't be difficult for the grid to overcome. What worries Rhodes is a coordinated effort against several substations at once. That type of failure would wreak havoc across the state and would be difficult for Texas to handle since the grid is disconnected from the rest of the country.

"It would be relatively easy to take down the Texas grid with a coordinated attack on a couple of major nodes," said Hirs. "That would cripple the nation. With 26 million people without power for an extended amount of time, how many Berlin airlifts would we need? No drinking water, no ability to get fuel out of the ground. No healthcare, no traffic lights. The social fabric would be rendered instantly."

To better protect the grid Rhodes suggests adding opaque fencing around pieces of critical infrastructure, and Hirs said to add 24/7 surveillance since it's a relatively low-cost protection measure.
Meanwhile, when reached for comment by The Dallas Morning News, ERCOT simply redirected them to their cybersecurity page, which says: "whether the threat is cyber or physical, ERCOT continually invests in trained staff and resources to help keep the electric grid safe." However, they casually omit what specific training and resources are being employed.