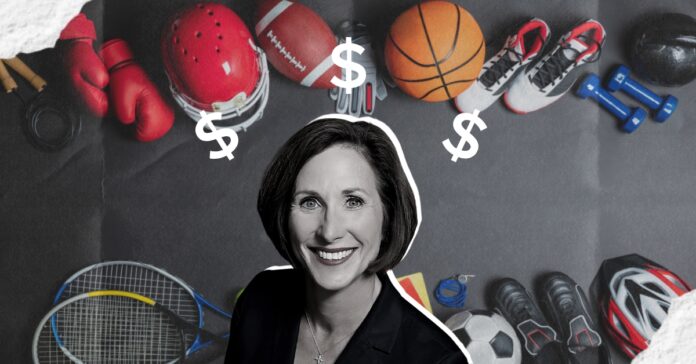 While Sunday set a record $16 billion for Super Bowl wagering, Texas bettors sat on the sidelines — or traveled to nearby states to legally bet on the big game — or did so illegally on foreign offshore betting websites.
Sports gambling is a significant source of adult entertainment in the U.S., and some 50 million residents in 30 states were legally allowed to bet on the game Sunday between the Kansas City Chiefs and Philadelphia Eagles.
Bettors had a myriad of betting opportunities such as who would score the first touchdown, or how long Chris Stapleton might take to sing the national anthem. Also available was the "Octopus" prop bet — meaning a player had to score a touchdown and immediately score a two-point conversion, totaling eight points — which gave the bettor the payout of $14,000 when Philadelphia Eagles quarterback Jalen Hurts delivered on the longshot prop bet in the fourth quarter.
However, state Sen. Lois Kolkhorst, R-Brenham has proposed new legislation that would put the question of legal in-state betting to the voters to decide in a November election, and state Rep. Jeff Leach, R-Plano, is proposing the same legislative action in the state House as well.
If approved, Texans would be allowed to wager on websites from the comfort of their couch. Currently, online sports books like DraftKings do not allow Texas residents to do so, per Texas state laws. Texas residents are blocked from wagering on U.S.-hosted gambling sites.
GeoComply, a company that verifies the locations where gamblers are placing bets, saw 100 million sports-betting transactions this Super Bowl weekend, an increase of 25% over last year.
Any Texas resident who has ever tried to make an online bet is familiar with the problem. The betting sites use companies like GeoComply to establish bettors' location or the billing zip code of the credit card to be used to place a bet. Then once the location is discovered, a message informs the prospective customer that they are not allowed to use the site.
The opening language in Senate Bill 715 states that it is "relating to the regulation of sports wagering; requiring occupational permits; authorizing fees; imposing a tax; decriminalizing wagering on certain sports events; creating criminal offenses; providing administrative penalties."
Kolkhorst authored the legislation despite being an ally of Lt. Gov. Dan Patrick, a significant opponent to expanding gambling in Texas. But unlike previous sports-betting bills proposed by Democrats, these GOP-sponsored bills likely have a better chance of passage in the Republican-controlled state legislature.
One of the motivators for Kolkhorst and Leach is to keep wagering dollars and the tax revenue they would generate, rather than letting it go to neighboring states or foreign entities. Like the 2021 bills, the new proposals would put a 10% tax on gambling revenue.
"I introduced SB 715 and SJR 39 because Texas needs to bring security and safety into the world of mobile sports betting," Kolkhorst said in a statement. "It makes sense to reign in all of the illegal offshore betting and keep sports wagering funds here in Texas."
State Sen. Juan "Chuy" Hinojosa, D-McAllen, sponsored the betting legislation in the Senate in 2021 and has signed on as a co-author of Senate Joint Resolution 39 with Kolkhorst.
Kolkhorst, who played golf at Texas Christian University and has an athletic background, explained that her experience led to her decision to carry the legislation. "As a former collegiate athlete, I respect the purity of sports and feel SB 715 and SJR 39 will promote integrity through transparent licensing, permitting, and reporting requirements," Kolkhorst said.
The fundamental difference from the 2021 bills is that the new legislation does not legalize in-person sports betting at the facilities where Texas teams play, but rather focuses on allowing mobile sports betting and protecting bettors' data.
In May 2018, the U.S. Supreme Court ruled to allow states to legalize sports betting, striking down a 1992 federal law that prohibited them from doing so.
Like the 2021 Democratic legislation to legalize gambling, this latest round of bills is supported by the Texas Sports Betting Alliance, a coalition of Texas pro sports teams, in-state racetracks, and online betting platforms. The Dallas Cowboys, the Dallas Mavericks, the Houston Astros, the San Antonio Spurs, the PGA Tour, and DraftKings are all on board, despite the new bills not allowing betting at their arenas.
According to EKG gaming, two million bets totaling $8.7 billion are placed illegally through unregulated, offshore betting operators each year, and bettors have no guarantee that their information is safe, or that they will see the payout of their bets.
Louisiana and Arkansas profit handsomely from Texas residents traveling to their states to gamble, as Texas state laws prohibit gambling, and both allow online sports betting for residents of those states. Texas residents can travel out of state to bet in person but still cannot bet online even when out of state.
Sportsbooks are already accepting wagers for next year's Super Bowl LVIII, which will take place in America's gambling capital – Las Vegas — and DraftKings has installed the Chiefs as the favorite to win next year's championship.
Maybe next year Texas residents will be able to participate.