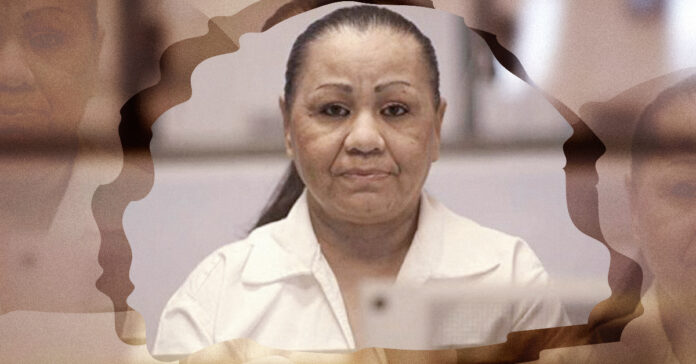 In a series of tweets, Kim Kardashian is defending convicted murder Melissa Lucio, who in 2008 was sentenced for the death of her 2-year-old daughter, Mariah.

According to a tweet saved by The Houston Chronicle, Kardashian told her 72 million followers that the death of Mariah was a "tragic accident" and that Lucio should not be executed for it.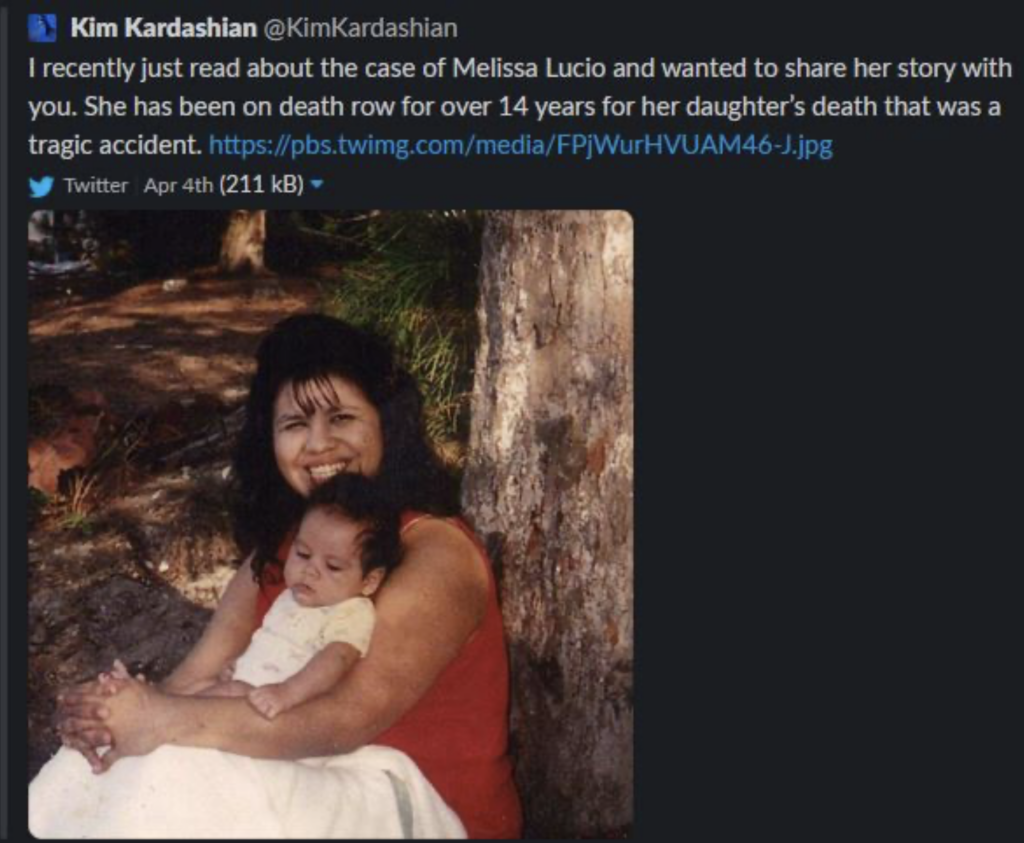 Later Wednesday night, Kardashian, who is studying law in California and has spoken out against the death penalty and prison reform, made another plea on her Twitter about Lucio's case.

She shared a letter for Lucio's children signed asking that Abbott and the Board spare her life. 
"This is one of the many reasons why I am against the death penalty – and why I pray her children's wish is granted and their mother's life is spared," Kardashian continued.

Lucio has spent the last 15 years on death row following a conviction of capital murder in the 2007 death of her toddler Mariah. Lucio's family says there is no evidence that a murder actually happened, claiming it was an accident.
Lucio's lawyers argue her case was corrupt, biased, and had unexplored evidence. They also say her confession was coerced during a late-night interrogation the night of Mariah's death while Lucio was pregnant with twins.

And new forensic evidence points to other explanations that could confirm Lucio's family story that Mariah suffered a fall down the stairs, resulting in head trauma that later killed her.
Texas prison officials are set to execute Lucio on April 27. If she is not granted a reprieve, she would be the first Latina in Texas to be executed in the modern era, and the first Texas woman executed in nearly a decade, as reported by The Houston Chronicle.