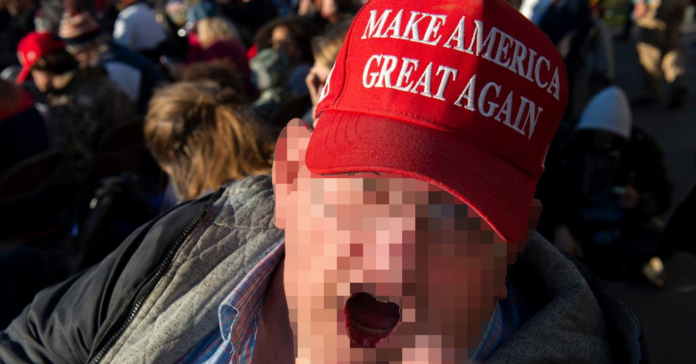 Outside a political rally for gubernatorial candidate Beto O'Rourke, a "MAGA death cult" member ran amok, verbally assaulting a woman and later getting physical.

The video, which was posted on Tiktok, shows the hostile encounter between two women. Before anything physical happened, a woman can be seen verbally attacking another woman. Between insults and political diatribes, the MAGA member throws accusatory remarks while violently pointing a finger at the women recording.

A list of the accusations thrown by the red-faced MAGA member, who barely gave herself time to breathe in between sentences:

– "You want open borders? You want illegals to come in here and… slaughter our children. I'm an angel mother, an illegal came over and drowned my 3-year-old boy."

– "You're an (expletive) teacher on top of it? Ooh, girlfriend."

– "OHHH you're a commie?? (expletive) Communist. Go to Venezuela. Go to Venezuela!"

Shortly after, the altercation turned physical. The woman who did all the shouting can be seen shoving the woman who was filming, causing her to drop her phone, which was then stomped on several times by another person, who seemed to be conservative as well.