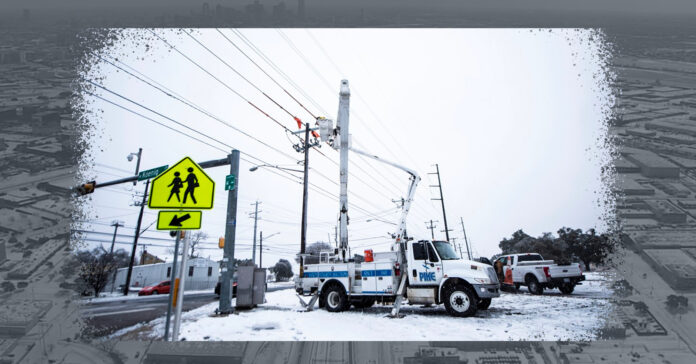 Over 100 insurance companies are suing the Electric Reliability Council of Texas (ERCOT) and 37 other power generating entities for losses and damages sustained during last February's winter storm.
The Texas Department of Insurance has reported over 500,196 insurance claims related to the storm. More than 85% of these come from homeowners and residential property owners. Less than 10% of those claims come from commercial property owners.
This report also estimated insurers were expected to pay about $10.3 billion in losses due to the event, as of July 31, 2021.
The lawsuit cites a report by the Federal Energy Regulatory Commission, which concluded the power generators failed to heed its prior warnings to winterize their equipment and facilities in preparation for winter. These insurance companies demand a jury trial and have asked the court to consider a term called "subrogation," according to reporting by KXAN News. This would allow insurance companies to recoup all costs from the at-fault party.
Rich Johnson with the Insurance Council of Texas said wildfires in California and Nevada have resulted in similar lawsuits.
These recouped costs could potentially keep rates down and send some money back to customers who paid out-of-pocket.
Valerie Daniels, a former emergency medical technician, can no longer work due to injuries experienced during the winter blackouts. She developed a condition called livedo reticularis, a painful skin condition aggravated by cold temperatures. She is no longer able to manage the physical demands of being an EMT.
"I just wake up, and I'm in pain," Daniels said. "I'm 50. I feel like I'm in my prime. This has tremendously affected my life."
Daniels is one of more than 400 Texans filing lawsuits against ERCOT alongside insurance companies.
The plaintiffs include those directly injured by the cold, those who rely on medical devices that require electricity, and relatives of Texans who died during the blackouts, said Daniels' lawyer, Eric Rhine.
"What occurred back in February continues to impact people — those injured as a result of the loss of electricity as well as those impacted emotionally by the loss of loved ones," Rhine said.
These cases are being consolidated in Harris County to efficiently process hundreds of filings with similar legal questions and defendants. Gibbs Henderson of Dallas firm Fears Nachawati, which represents dozens of blackout plaintiffs, said the priority is for the court to resolve several legal questions that will affect the course of the litigation, according to the Houston Chronicle.
"My expectation is once the questions of duty and immunity are resolved, we're confident the utilities will see looming trial dates and not want to go in front of 12 jurors who went through the freeze and want to hold someone responsible," Henderson said.
Legislation requiring power plants to winterize passed following the deadly winter storm. However, the provision allows natural gas producers to pay a $150 fee to opt-out.
Thousands of additional plaintiffs are likely to join the case once the likely results become clearer, Henderson said. "In a state of 20-plus million people, almost everyone was affected, if not in a physical manner, then with their property."