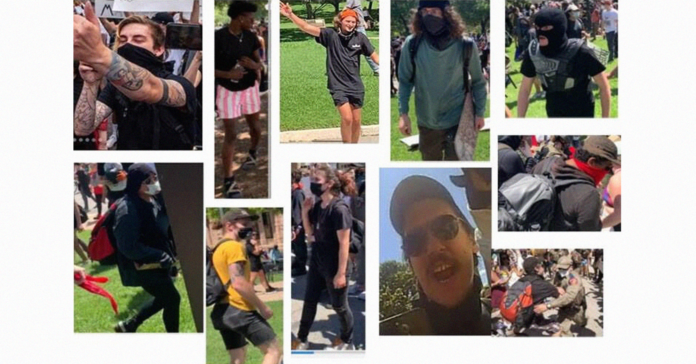 Texas Crime Stoppers is offering rewards of up to $1,000 for information leading to the identification and arrest of 10 individuals who the Texas Department of Public Safety says are responsible for violence at the State Capitol during the George Floyd protests. The suspects are accused of various charges, including rioting, criminal mischief, assault on a public servant, attempting to take a weapon from a peace officer and interfering with public duties.
DPS has posted photos of the suspects on its website. 
Seven individuals have already been arrested on felony and misdemeanor charges in connection with crimes that occurred during the protests.
Texas Crime Stoppers receives funding from the Governor's Criminal Justice Division.
Tips are anonymous and may be submitted online or by calling the crime stoppers hotline at 1-800-252-TIPS (8477). 
The Texas protests that followed the death of Floyd at the hands of Minneapolis police were largely peaceful, but there were pockets of violence, including a May 30 incident in which the Capitol building, monuments and fixtures and DPS patrol vehicles were damaged, and several DPS troopers were injured.