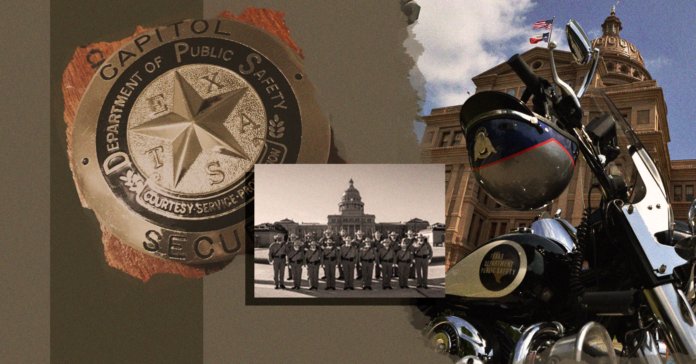 The Texas Department of Public Safety is asking for $146 million and 156 new positions in the next biennium. The extra dollars are needed to pay for security updates at the state capitol, prevent mass casualty attacks in public places, enhance cybersecurity, maintain and replace obsolete IT systems, maintain staffing levels and handle maintenance of state buildings, according to DPS Director Steven McGraw's submittal to the Legislative Budget Board.
"The State Capitol, Capitol Grounds, Governor's Mansion and the Capitol Complex, which encompasses 46 square blocks, have been and will continue to be high value targets of anti-government violent extremists," McGraw indicated. "There is a strong desire by these anarchist insurgents to ransack and destroy the Capitol using whatever means possible including incendiary devices."
About $39 million of the extra $146 McGraw seeks would go to upgrades at the capitol complex. Panic button notifications, X-ray technology, video cameras, gunshot detection capability and enhanced bomb sniffing dogs are included.
Another big chunk of the request, about $33 million, would go toward preventing mass attacks.
"Texas continues to be a national leader in teaching the best practices on how police officers, medical responders and citizens should employ when faced with an active shooter situation and there is no doubt that this new doctrine and training has saved many lives," according to McGraw. "However, the governor working with members of the legislature, has directed that much more be done to prevent mass attacks from occurring, and the department has been directed to focus its efforts on the prevention of future attacks using a cross disciplinary approach and leveraging technology to identify and proactively respond to pre incident activities in order to prevent the next tragic attack."
In 2019, Texas led the nation with six active shooter attacks, which tragically resulted in 35 deaths and 51 serious injuries. This includes the racially motivated attack at a Walmart store in El Paso and the attack in Odessa/Midland.
Over the last 50 years, Texas has experienced 13 mass attacks in public places. Seven of those attacks have occurred in the last four years.
Another $43 million would be used for updating cybersecurity and IT systems.
The risk of a catastrophic cybersecurity failure is far too high in the current and foreseeable environment, according to McGraw.
"DPS IT systems and the data they hold are high priority targets for state actors, hacktivists, and transnational criminal organizations. Furthermore, DPS IT systems are essential to all law enforcement agencies in Texas," he stated.