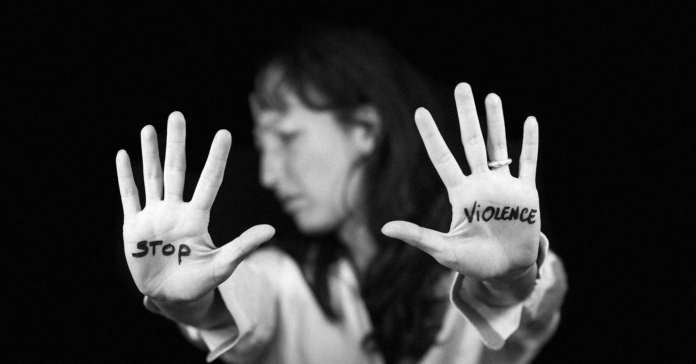 The Texas Council on Family Violence's 2020 Swalm Grants, totaling $250,000, are being awarded to 22 domestic violence agencies across Texas. 
Individual grants range from $2,250 to $15,000 and come from TCFV's Swalm Endowment Fund. The 2020 Swalm Grants come on the heels of TCFV's Texas State Plan, which was published in 2019 to identify the biggest gaps in domestic violence services. 
Helping
Of the 22 grants awarded, three agencies addressed the most urgent needs, according to a press release.
In San Marcos, the Hays-Caldwell Women's Center plans to use its grant to build 18 units of transitional housing for victims, as well as classrooms and child care centers for 0-5-year-old children.
The agency cited domestic violence as the leading cause of homelessness in women and children and noted that youth exposed to domestic violence can suffer life-long consequences and up to a 20-year shorter life expectancy.
In Denton, Denton County Friends of the Family will use its Swalm Grant to improve telehealth services and shift resources online, making counseling more accessible to clients who cannot attend in-person appointments.
The agency plans to add text availability to its crisis hotline, knowing that victims under constant surveillance of their abusers might not be able to call for help. The agency reported a 36% increase in crisis hotline calls since stay-at-home orders were put in place.
In Austin, Asian Family Support Services requested funds to help support Asian survivors currently facing a triple threat — risk of racial blame of East Asians for the coronavirus, virus exposure, and economic distress. The Swalm Grant will be used to meet the basic needs of victims by providing grocery and food gift cards, rental and housing assistance, and online communication means for victims and their school-aged children who lack access to technology.
The grant money also will help survivors with the basics they need to improve their livelihood, such as housing and transportation, assistance with utilities, school supplies, medicine, clothing, vehicle registration, birth certificates, legal fees, ID cards, or phone bills.
Mission
"TCFV has historically supported survivors of family violence since 1978. This new funding continues the tradition of providing vital funding to survivors especially since the pandemic shows no sign of stopping anytime soon," said Donna Amtsberg, director of the trauma education program at the University of Houston Graduate College of Social Work.
"Texas has begun to reverse its ill-fated decision to re-open the state's economy, which makes the timing of this funding critical," Amtsberg said in an email Wednesday. "TCFV and Swalm funding will help thousands of families across Texas. We all have the same goal; keeping Texas families safe and support for those who work to keep people safe."
Swalm Grants are particularly helpful now, said TCFV chief executive Gloria Aguilera Terry.
"We know for a fact that the economic impact, the increased daily stress of life and the stay-at-home orders caused by COVID-19 have caused an increase in domestic violence in Texas, the U.S. and even the world," she said.
"There are so many ways agencies serve domestic violence survivors, and each of those requires funding to operate," Terry said, "From staffing emergency hotlines and moving services to online platforms, to expanding shelter space and covering the cost of a survivor's transportation to safety, funding to agencies is critical in this time to keep those services available for the increasing number of victims who need them."
Pandemic
The need was already there before the pandemic, but the pandemic has put an added emphasis on health care.
"Initially the most urgent need was helping survivors navigate safety during stay-at-home orders, when they were essentially trapped with their abusers. Continuing life-saving services during a pandemic required innovation and an immediate pivot in service delivery."
Terry said the spread of COVID-19 in agencies that provide direct services has caused significant disruptions.
"Being equipped to uniformly lift the physical safety of victims while simultaneously protecting their general health is extraordinarily complex," she said.
Terry said the costs of technology, pronounced sanitizing, personal protective equipment, and safe shelter via hotel rooms to support social distancing are all costs that have taxed an already overburden system.
Terry said that technology has become one of the greatest tools in continuing to service domestic violence survivors and perpetrators during the pandemic.
"For survivors, being able to virtually attend counseling sessions and seek restraining orders in court, plus having the ability to text hotlines were critical services that agencies prioritized transitioning online," she said. "Agencies reported that perpetrators who were part of battering intervention and prevention programs were extremely grateful for the use of virtual check-ins, using them up to three times per week to talk through their stress and avoid violence as they endured the pandemic."
Terry said agencies across Texas quickly innovated and shifted key crisis services like hotlines, advocacy and counseling to text, chat and even virtual support through HIPAA compliant video conferencing.
"One of the key lifelines for survivors across Texas has become telehealth. Many agencies are still building their infrastructure to support this new service model," she said.
Read more coverage about domestic violence here.