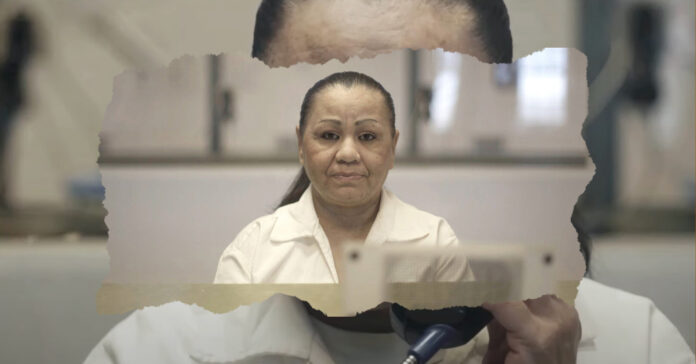 More than half the members of the Texas House of Representatives are speaking up on behalf of a convicted murderer – a rare event, especially if the accused is Melissa Lucio, who in 2008 was sentenced for the death of her 2-year-old daughter, Mariah.

On March 24, State Rep. Jeff Leach, co-chair of the House's bipartisan Criminal Justice Reform Caucus, held a press conference at the Capitol urging clemency or a reprieve for Lucio, who is scheduled for execution on April 27, 2022.

Widely circulated doubts of Lucio's guilt spurred a bipartisan group of nearly 90 lawmakers to plead with the Texas Board of Pardons and Paroles and Governor Greg Abbott to spare Lucio.

"There's simply too much doubt about whether Melissa Lucio is guilty, or even whether a crime occurred in the first place," Leach said. "She was convicted based on discredited forensics and the testimony of a medical examiner who didn't follow protocol and put another innocent person in prison just two months after Melissa."

Lucio, 53, was the primary suspect after her daughter was found unresponsive at their Harlingen apartment. Mariah had Numerous bruises, scratches, and what seemed to be a bite mark on her body, which led police investigators to believe the child had been killed. Her death was later determined to be caused by a blunt-force head injury, and her family reported she had fallen down the stairs at their apartment a couple of days earlier, as reported by The Texas Tribune.

During the interrogation, Lucio repeatedly told the police that she did not hurt her child, yet three hours later admitted to spanking and biting Mariah.

Even if Lucio continued to deny any involvement with the head injury, her statement about hitting her child was the crux of the state's case against her. Her admissions led a Cameron County jury, to connect her to the child's death and found her deserving of the death penalty.

"We can't have any confidence in how this investigation unfolded," said Texas House Dean Senfronia Thompson at the press conference, "Melissa's so-called confession came after more than five hours of brutal interrogation of a woman whose history shows she's vulnerable to giving the kinds of false confessions we see in a third of all wrongful convictions."

Lucio's legal defense team has asked the courts to halt the execution, due to new pathology reviews that support the theory that Mariah died from a fall down the stairs. Her children, siblings, and mother have sought public attention in and outside of the Rio Grande Valley to raise awareness of Lucio's claim of innocence.

"We should be listening to the family of the deceased here," Rafael Anchía (D–Dallas) argued. "This was a tragedy, but those people who the State of Texas is supposed to be seeking justice for are all telling us that executing Melissa will just further traumatize them."

The initial recommendation for clemency will be in the hands of the board but must then be approved by the governor.

During his visit to Cameron County, Channel 5 News asked Abbott if he planned to put a stop to Lucio's execution.

"It is my understanding that the Texas Board of Pardons and Paroles has not provided a decision to me yet," Abbott said. "With that being the case, as the law requires, the governor must await for a decision from the Board of Pardons and Paroles."

Later, he added that he has not made a decision on whether he would approve the Texas Board of Pardons and Paroles decision to plead clemency – if it came to that.

"I'll make a decision once it comes to me," he said.