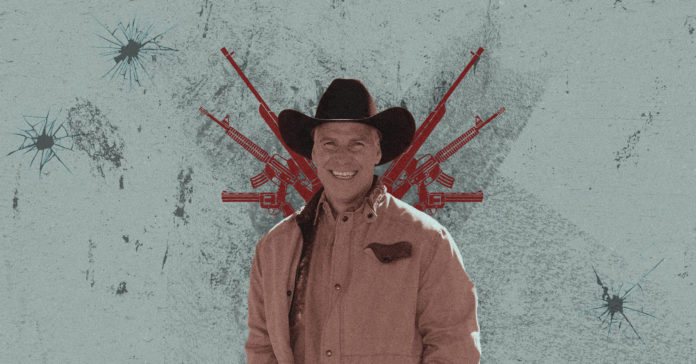 Texas State Rep. Kyle Biedermann, (R-Fredericksburg) plans to put "constitutional carry" back on the table during the next legislative session.
"If you can legally own a firearm, you should be able to carry it for your protection," Karin Dyer, Biedermann's chief of staff was quoted as saying by My Canyon Lake. 
To carry a pistol or handgun in Texas, you must complete all required training, get your finger-printing done, pay a fee, submit paperwork, and have and maintain a driver's license. Biedermann wants none of it and has started an online petition of support for changes in the law.  
"With today's political climate and the trend of defunding our police, it is more important than ever to support the right for all citizens to bear arms. That is why I am officially announcing I will be filing Constitutional Carry in the 87th Legislative Session," the lawmaker states on the petition's website.
Despite being a perennial priority of the Republican Party of Texas, the Texas Scorecard noted the bill has not received much traction in the Texas Legislature in recent sessions. 
"Constitutional carry is a scheme that carries us in the wrong direction — away from safety," said Leesa Ross, author and founder of Lock Arms for Life and board member of Texas Gun Sense. "Gun ownership is a right, and it also carries responsibilities."
Ross advocates for background checks and limited training to earn a license to carry.
"Honestly, a $40 LTC fee is about the same cost as a handgun safe. They're both a part of protecting our loved ones from harm," she wrote in an email Wednesday.
"Permitless carry would enable people to carry hidden, loaded guns in public without a background check or any safety training," said Molly Bursey, a volunteer with the Texas chapter of Moms Demand Action. "This proposal is wildly out of touch with the interests of Texans, who support common-sense gun safety laws by a 5:1 margin. That's why we'll work day-in, day-out to elect a Gun Sense Majority to the state legislature come November."