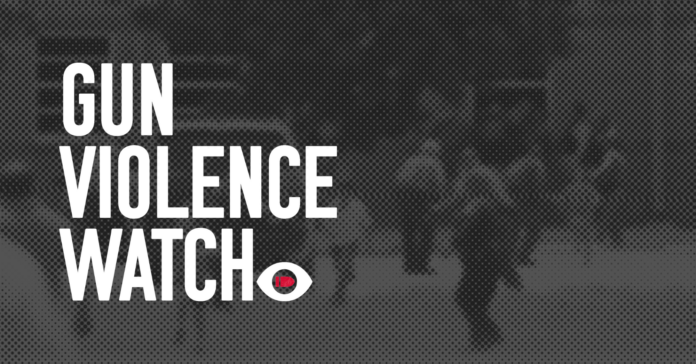 Only since 2015, when Gov. Greg Abbott took office, there were 229 mass shootings in Texas, amounting to 1,348 victims, of which 387 were killed.

Makenna Lee Elrod, Elsa Livera Mendoza Marquez, Layla Salazar, Maria Flores, Maranda Mathis, Nevaeh Bravo, Kameron Karltess Brown, Jose Manuel Flores Jr., Xavier Lopez, Rojelio Torres, Eliahna A. Torres, Eliahna "Ellie" Amyah Garcia, Julianna Carr, Annabell Guadalupe Rodriguez, Jackie Cazares, Rhogena Nicholas, Uziyah Garcia, Decarlo Washington, Jayce Carmelo Luevanos, Maite Yuleana Rodriguez, Jailah Nicole Silguero, Irma Garcia…

The list of victim names is painfully long and extremely hard to read, but accurately reflects Texas' horrific reality.

Instead of preventing gun violence, Texas leaders have decided to make Texas the most lenient with respect to gun policy. The State does not require a person to pass a criminal background check before purchasing a firearm from an unlicensed seller. Texas also allows people with a carry license to carry concealed firearms on college and university campuses. Texas even allows some staff and teachers to carry firearms in K-12.

How many more people will have to die for Texas lawmakers to crack down on gun laws?

– Four years ago, a 17-year-old student opened fire on fellow students and school staff at Santa Fe High School. The gunman shot 23 people, killing 10 of them – eight students and two teachers.

– Three years ago, a shooter, motivated by far-right ideology and racism against the Latinx community, opened fire at a Walmart killing 23 and wounding 23 more.
– Just over two months ago, the deadliest school shooting since the massacre at Sandy Hook Elementary, took place. An 18-year-old gunman opened fire at Robb Elementary School in Uvalde, killing at least 19 children and two adults.

If the families and communities of these victims' haven't been the same since losing their loved ones to a bullet, Texas lawmakers' shouldn't be either.

At Reform Austin, we have decided we can't forget. Today we are honored to announce the launch of Gun Violence Watch, a website that is here to remind every Texan of the importance of implementing new gun policies in Texas, whilst commemorating the innocent lives that have been lost. 

Gun Violence Watch is a site for people who want accurate information about mass shootings, and a trustworthy resource for advocates, journalists, and activists. A place where the memory of those who were lost does not die but helps to build a better future for those who remain in the fight to end gun violence.
No Texas lawmaker should be able to get a good night's sleep with this amount of blood on their hands.