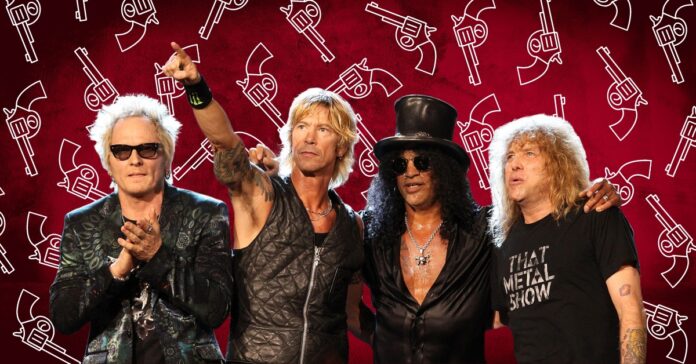 Guns n'Roses is suing a Texas gun store over confusing advertisements. The store is named Texas Guns and Roses and the band argues that this name makes fans believe that the store and the band are somehow related. The band seeks damages over an unknown amount and the store to change its name.
According to Denton, the band has filed a lawsuit against the online shop Texas Guns and Roses accusing them of "confusing consumers into believing that it was connected or associated with, or licensed by, GNR." The band points out that despite a cease and desist letter being sent in 2019, the shop continues to "intentionally trade on GNR's goodwill, prestige and fame without GNR's approval, license or consent."
This action raised criticism of the band for "overreacting" but GNR explained in a press release that "This is particularly damaging to GNR given the nature of defendant's business. GNR, quite reasonably, does not want to be associated with a firearms and weapons retailer. Furthermore, the owner of the shop espouses political views related to the regulation and control of firearms and weapons on the website that may be polarizing to many U.S. consumers."
The owners of the store's attorney David L. Clark has insisted there is no confusion between the store and the band.