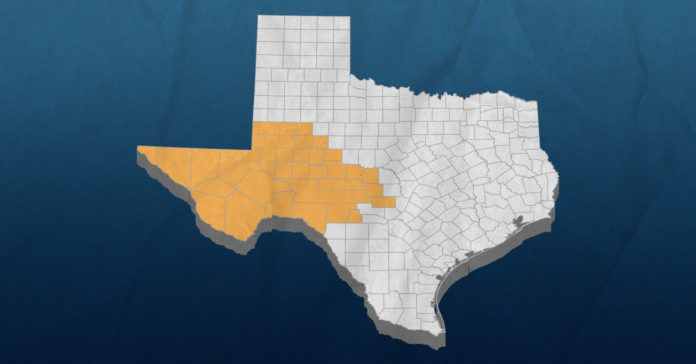 The Senate Special Committee on Redistricting met Monday to discuss redistricting with a regional focus on West Texas. It is the first in a series of hearings scheduled over the next month.
According to the Texas Senate, the purpose of the regional hearing is to solicit public input on the 2021 legislative redistricting process, which provides the public an opportunity to share details about their local communities and information that they believe is relevant to the upcoming redistricting process.
The discussion centered on how the challenges to the 2020 Census can affect the redistricting process in 2021. Fears emerged that the census data may not reflect the region accurately, since many Texans refused being or counted due to the pandemic.
These challenges disproportionately impacted minorities and vulnerable populations such as Latinos and people of color, communities that are considered "hard to count." For redistricting purposes, according to several testimonies, this could generate underrepresentation since the 2020 census might not reflect Texan's realities accordingly.
Throughout the session and before public testimonies, the State Demographer Dr. Lloyd B. Potter gave important insight on demographics, the census' methodology and its results.
Legislators tweeted about the hearing, with members highlighting the benefits of hearing public testimony during the pandemic. Chairwoman Huffman tweeted, "The first-ever virtual hearing of the Senate Special Committee on Redistricting is underway!"
Sen. Bettencourt and Sen. Johnson also touted the ease of the virtual hearing.
And Sen. Blanco highlighted constituents who provided virtual testimony.
Tuesday's hearing will be focused on South Texas and is slated to start at 9am.