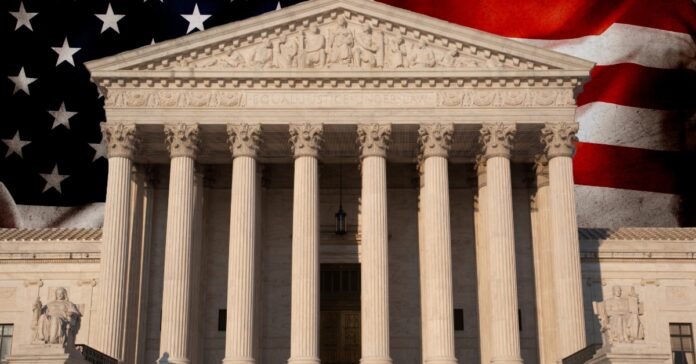 At the U.S. Supreme Court, arguments began this week in Moore vs. Harper, and the outcome could determine whether Texas Republicans will ever have federal oversight for elections again.
On its surface, Moore is just another gerrymandering case out of North Carolina. Previously, groups defending gerrymandered districts would argue that they were fairly drawn and on-partisan. However, Moore has a far more insidious argument, and one that if embraced by the far-right leaning court could remove all federal challenges to state supremacy.
The theory is known as the independent state legislature doctrine (ISLD). Basically, it argues that the constitution empowers states to conduct elections, and therefore they have universal and uncontested powers to do so. That would include drawing of districts, certification mechanisms, vote counting protocols, and dozens of other facets of elections. ISLD, if taken as a real argument by the court, would leave state legislatures in total control of all aspects of voting, up to submitting their own slate of electors chosen by the state legislature for president.
If it seems like this is a fringe theory being used to ensure that the next election can simply ignore the votes of the people, it is. ISLD was the cornerstone of lawsuits that sought to install former President Donald Trump in a second term despite having lost. Even other conservatives are appalled at the possibilities that ISLD could lead to.
"This was really the centerpiece of the effort to overturn the 2020 election," J. Michael Luttig, a former federal appeals court judge, told The New York Times.
The effects of a decision supporting ISLD would be especially impactful in Texas, which has slowly grown more liberal over the last two decades. Republican presidential candidates have received smaller and smaller portions of the vote in Texas since 2008, while the cities have become dramatically bluer. Most election experts now classify Texas as a swing state, even if it has failed to go fully blue or elect a Democrat to statewide office in decades. Texas Republicans have clearly watched shifting demographics with alarm, and moved to institute some of the most onerous restrictions on voting access and rights in the country last legislative session.
It likely won't stop there. There is a fight currently in the Texas House of Representatives over the Speakership. Rep. Tony Tinderholt is challenging current Speaker Dade Phelan. His pitch, backed by PACs funded by oil and gas moguls, is that Democrats should be barred from committee chairs. Tinderholt vows to do so, upset that Democrats impeded some of the more drastic far-right proposals in the last session. If he succeeds, the Democrats could become a permanent, voiceless underclass in the legislature.Moore could represent the end of judicial oversight when it comes to elections. If ISLD is codified, state legislatures could argue that they are empowered by the constitution to do as they please in flagrant violation of the spirit of checks and balances.