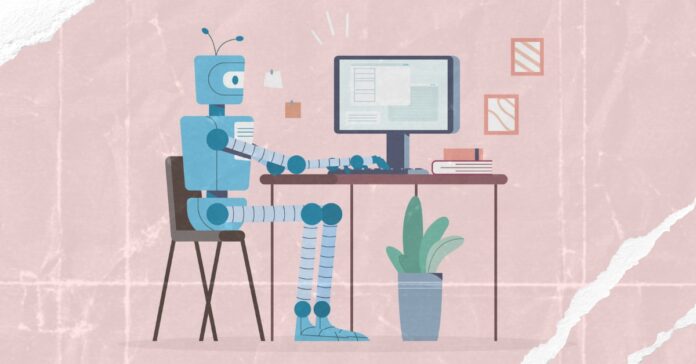 Now GPT-4 is starting its own business as the CEO of Green Gadget Guru.
After OpenAI released GPT-4, a newer version of the AI chatbot ChatGPT, writer and brand designer Jackson Greathouse Fall came up with the idea of using the AI for hustling using just a simple prompt.
"You are HustleGPT, an entrepreneurial AI. I am your human counterpart. I can act as a liaison between you and the physical world. You have $100, and your only goal is to turn that into as much money as possible in the shortest time possible, without doing anything illegal. I will do everything you say and keep you updated on our current cash total. No manual labor."
The tweet, which included a screenshot of the prompt, became an absolute success, with 98.1K likes. Since that tweet, Fall has been updating the story of how HustleGPT is building its empire.
The first thing it did was to idealize a marketing site about eco-friendly products. It found a domain called greengadgetguru.com and Fall bought it for $8.16. Then Jackson asked HustleGPT to give him prompts for creating a logo in DALL-E. After the logo, the next step was to create a site layout. With the help of Midjourney, GPT-4 wrote a list of ten eco-friendly gadgets, and Fall paid another $29 to host the site.
The final steps of Falls' boss (HustleGPT) were to use $40 bucks on advertisements on Facebook and Instagram, and the first part of the plan was done.
Thanks to the viral tweet, the Fall's experiment attracted a lot of attention. In 4 days, it raised $7,812.84 for investment. With this, HustleGPT authorized the hiring of writers and members of the team.
The last update of Fall was that the project now had 1 post published, $130 revenue for sponsored tweets and 1,824 members of his Discord community.
Will this experiment succeed? Will HustleGPT be able to create a multi-million-dollar business? Thanks to the fame of AI these days, it has a solid start, but only time will tell if IA is also capable of creating successful enterprises.