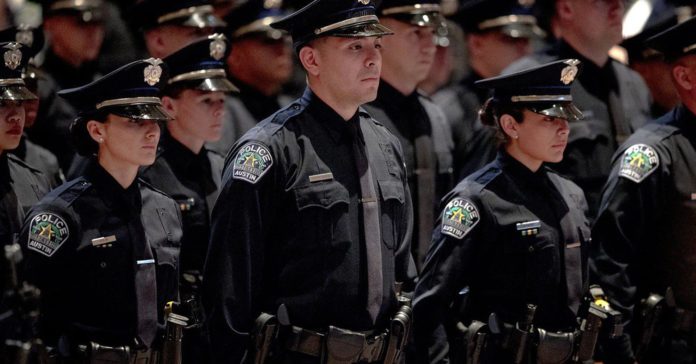 In a statement issued following Austin's decision to reduce its police budget by $150 million, Gov. Greg Abbott is threatening to intervene in local budgeting decisions.
"Some cities are more focused on political agendas than public safety," said Abbott. "Austin's decision puts the brave men and women of the Austin Police Department and their families at greater risk and paves the way for lawlessness. Public safety is job one, and Austin has abandoned that duty. The legislature will take this issue up next session, but in the meantime, the Texas Department of Public Safety will stand in the gap to protect our capital city."
It is unclear how the legislature might intervene in local budgeting decisions, but in the past, state lawmakers have gotten involved in numerous local issues, including police and fire pensions, spending limits and more.
Early on in the COVID-19 pandemic, Abbott allowed local governments to make decisions. He later took local control away, a move that has frustrated mayors and county judges who have felt the governor's orders did not go far enough to control the spread of COVID-19.
Austin City Council on Thursday voted to cut the Austin Police Department budget by 30% and reallocate the dollars to social services. Like other cities across the nation, police operations in Texas' capital city have been the subject of intense criticism about the treatment of minorities. Calls to defund, or reduce police operations in favor of other programs that might also reduce crime, grew in intensity following the death of George Floyd while in custody of Minneapolis police earlier this summer.
Other Texas cities have discussed defunding options, but Austin is, so far, the only one to have actually done it.