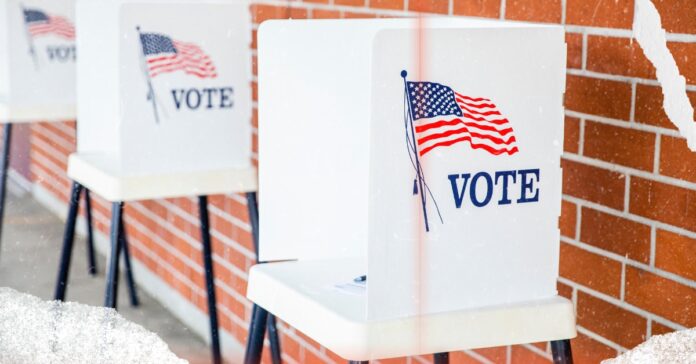 Texas Republicans have passed legislation that grants unprecedented state interventions into elections in Harris County, the largest Democratic stronghold in the state.

The bills, which are now awaiting the governor's approval, would eliminate its chief elections official and allow state officials to intervene and supervise the county's elections in response to administrative complaints.

According to The Texas Tribune, lawmakers argue that these measures are necessary due to recurring election issues in Harris County. However, Harris county intends to challenge the removal of its elections administrator, portraying the bills as a partisan power grab and part of a broader effort by Texas Republicans to restrict access to the ballot.

The bills in question are Senate Bill 1933 and Senate Bill 1750.

SB 1933, authored by Sen. Paul Bettencourt, grant the Texas secretary of state increased authority to investigate election irregularities and remove county election officials if recurring problems are not resolved – only in counties with more than 4 million people, which means just Harris County. 

After the measure goes into effect in September, administrative complaints will be investigated by Christina Adkins, the secretary of state's Elections Division. If state officials find reason to believe there is a "recurring pattern of problems," Adkins could then order state oversight of Harris County's elections, according to The Texas Tribune.

The oversight can last up for two years, or until the office determines the "recurring pattern of problems" has been solved. If such problems persist, then SB 1750, also authored by Bettencourt, would go into effect. The bill removes Harris County's elections administrator position, reshaping how the county oversees elections.
Harris County officials, including County Judge Lina Hidalgo, are preparing to challenge the new legislation. Hidalgo tweeted last week that legislators in Texas "are still trying to disenfranchise 4.7 million of their own constituents by taking over elections in Harris County. This fight is far from over," she said. "This is a shameless power grab and dangerous precedent."

In addition, Harris County Attorney Christian Menefee said the county was preparing to sue the state over the new measure.

"The Texas Constitution is clear: The Legislature can't pass laws that target one specific city or one specific county," Menefee said.