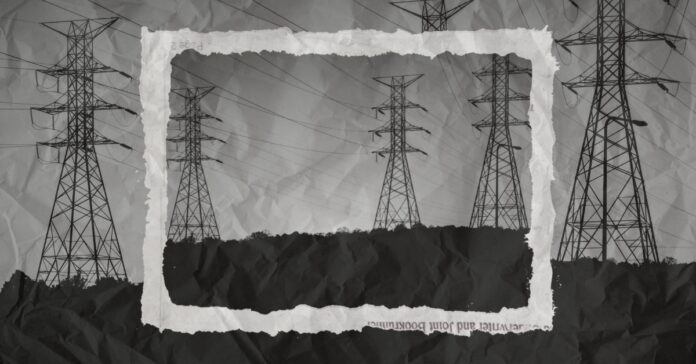 In the waning days of the Legislature, there are still live bills aimed at fortifying Texas' electric grid to prevent a recurrence of the breakdown of the grid during the brutal and deadly winter storm of 2021.
While a package of "grid reform" legislation passed in the Senate in April, only two moved through debate and were approved by the House this week.
The group of Senate-passed bills prioritizes investment in on-demand dispatchable power, primarily from natural gas plants. The legislation refocuses grid reliability away from renewable wind and solar power so as to make the grid less dependent on unpredictable weather conditions.
"This package passed with a strong bipartisan majority because the Texas Senate and I recognize the importance of protecting lives that can be lost during a blackout," Lt. Gov. Dan Patrick stated when the legislative package passed the Senate.
Senate Bill 7 would cap the level of price passed along to electricity customers through the proposed performance credit mechanism (PCM) approved by the Public Utility Commission earlier this year. This financing system aims to guarantee adequate power supply by encouraging construction of new natural gas power plants.
The other bill the House has taken up is Senate Bill 2627, which would establish a $10 billion state-funded low-interest loan program as incentive for generators to build new power plants. It would require voter approval to establish.
Senate Bill 7 has drawn support from diverse organizations that seek guardrails to control costs.
"Reliability in our electric grid is essential to meet Texans' basic needs but so is controlling costs," Todd Staples, president of the Texas Oil and Gas Association said in a statement. "Having a firm and meaningful cap on the cost exposure of a Performance Credit Mechanism (PCM) is of the utmost importance to protect consumers from open-ended electricity costs.
"Without a meaningful cost cap, generators are given a blank check and consumers will have imposed on them a giant electricity tax," Staples stated.
Other groups aligned with the oil and gas association in support of a cap included residential and industry consumer groups like AARP Texas, the Sierra Club Lone Star Chapter, Texas Consumer Association and the Texas Association of Manufacturers.
Critics, including natural gas generators, claim a cap results in a self-inflicted wound to improving grid reliability.
Democratic State Rep. Chris Turner, whose district straddles Dallas and Tarrant counties, stated on Twitter that there are "pros and cons with various ideas" that have been proposed to increase power generation.
"On balance, though, the performance credit mechanism as proposed by the PUC is the most credible proposal," Turner stated on Twitter. "It's also reasonable for (the Legislature) to impose certain guardrails on PCM.
"But guardrails that jeopardize reliability should be a non-starter."
As for Senate Bill 2627, State Rep. Rafael Anchia, told Austin public radio KUT: "The Legislature is treating $10 billion in this cavalier fashion when that (amount) represents about a third of our budget surplus.
"The good we can do for Texans with that money is really remarkable," Anchia also told KUT. "And we're essentially going to light it on fire."
Top leaders of the Public Utility Commission and ERCOT recently reported that the state's power grid, with deployment of renewable energy, is expected to keep air conditioning and lights on throughout the heat of the summer.
But the regulators emphasized the need to invest more heavily in on-demand dispatchable power sources such as natural gas so that Texans don't have to worry about power shortages and blackouts.
Environmental groups favor continued investment in clean, renewable energy such as solar and wind.
Improvements to the power grid are important, but hefty investment in fossil fuel plants is not the answer, either, according to Luke Metzger, executive director of Environment Texas.
"Solutions include further weatherization of power plants and the fuel supply, more energy efficiency, more batteries, and interconnecting our grid with the rest of the country's," Metzger stated.