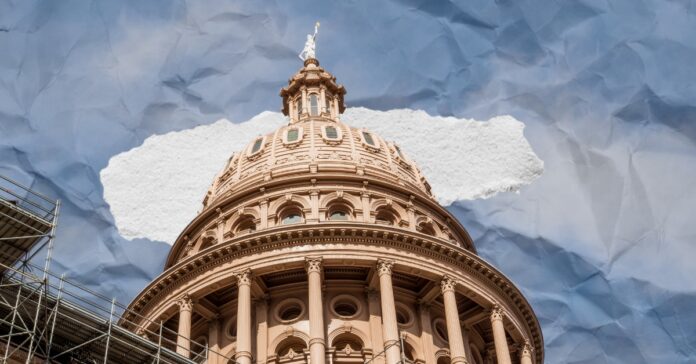 Medicaid is one of the most important health insurance programs in Texas, providing 5.4 million residents with coverage. Two new bills championed by Republicans in the Texas legislature could start siphoning off millions of Medicaid dollars from community improvement into the pockets of insurance company shareholders in other states.
In brief, Texas county hospitals are allowed to offer their own Medicaid coverage, something that makes up about 11 percent of the total market. These programs not only provide coverage, but use any surplus for community improvements. Harris County Health Systems funneled millions into improving mental health services in the Harris Center, for example. Obviously, privately owned companies do not have this requirement and often aren't even located in Texas.
The two bills, HB 2401 and SB 651, would remove the guarantee that these Medicaid plans could offer services alongside private insurers. While free market absolutists often claim that this kind of competition is good for the consumer, in practice it usually leads to decreased outcomes and fewer available services for patients. In short, the bills seek to remove preferential treatment from government-run, non-profit insurers of the poorest Texans.
What is somewhat weird about the bills is how their champions are heavily funded by groups who generally oppose privatizing Medicaid. The House bill's author, Tom Oliverson (R-Cypress), gets most of his campaign financing from the health industry and the Texas Medical Association is his highest donor. This makes sense as Oliverson is a doctor himself, but the TMA is generally very pro-Medicaid expansion. Another side effect of the bills is that they could endanger the federal dollars that support the community health systems.
Fellow sponsors Dustin Burrows (R-Lubbock), Lynn Stucky (R-Denton), Dennis R. Paul (R-Houston), and Jay Dean (R-Longview) are all in similar positions. The pattern isn't as noticeable in the Senate counterpart, where only Charles Perry (R-Lubbock) has the backing of the TMA, though fellow sponsor Paul Bettencourt (R-Houston) has the backing of the Texas Health Care Association.
Why are all these Republicans who have the support of the state's highest medical authorities backing a bill that is likely to reduce access to Medicaid and cut down on community health investment?
It has something to do with the long-running tendency of the TMA to pour most of their money into Republicans despite the frankly anti-medical science and social welfare positions of these politicians. A closer look at their lobbying practices reveals why. While they do support Medicaid expansion, they have strongly opposed other cost saving measures for patients like increasing billing transparency and access to telemedicine.
It's possible that the Republicans supported by Texas medical professional groups are hoping that removing the non-profit Medicaid providers will pass some of the money being spent on community wellness into providers' pockets on the way to shareholders. After all, increasing physician payments for Medicaid services has been a top priority for the TMA for quite awhile.