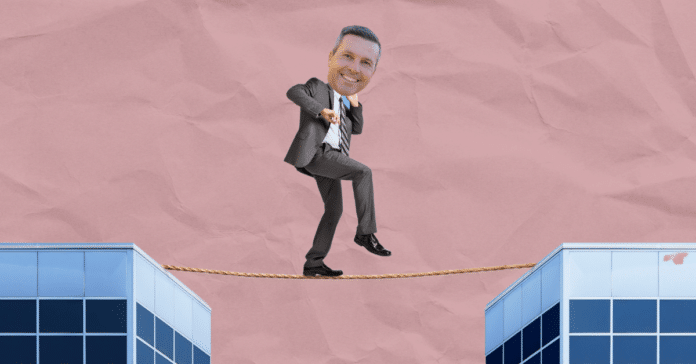 In Austin, Rep. Brad Buckley is navigating a delicate path to push education savings accounts (ESAs) through the House, especially among skeptical rural Republicans.

Seeking to secure votes, Buckley is proposing a bill that allocates billions in additional funds for public schools and educators. However, to exceed the state spending limit set in the 1970s, fearing backlash from the GOP base.
Buckley, the chief education policy writer, faces the challenge of breaking the House's historical resistance to voucher programs. ESAs, where state funds are disbursed by certified organizations to private schools or approved vendors, are at the center of this debate.

Rural Republicans, aligned with Democrats, have traditionally opposed such measures, emphasizing the importance of public schools in their communities.Keith Bryant, Superintendent of Schools in Lubbock-Cooper ISD, illustrates the effect of a voucher program in rural public schools best:

"They are unifiers, gathering places, and information providers. Many times they are the largest employers in their communities, and, often, school events are the largest draw of visitors to their towns. Disruptions to funding for rural schools are disruptions to the fabric of life in rural communities."
The deadlock has shown signs of shifting due to Gov. Greg Abbott's newfound support for ESAs. This has put Buckley in a challenging position as the key negotiator for the House. While advocating for ESAs, Buckley has aimed to appease hesitant rural Republicans by incorporating substantial funding for public schools in his proposal.
Despite Buckley wanting to allocate $10 billion to public schools in a special session, he faces financial constraints, as first reported by The Dallas Morning News, The slowed growth of state sales tax receipts and Abbott's demand for $1.5 billion for a border wall have limited available funds. This has led to criticism from Democrats, with some terming the proposed inducements for public schools as "bribes."

In an attempt to manage the financial constraints, Buckley reduced the bill's price tag to under $7.6 billion, delaying some components and pushing others into a constitutional amendment.

The pressure to meet the needs of both public schools and ESA supporters has put Buckley in a challenging position. It was recently revealed that Buckley is contemplating the decision not to propose an amendment for a more restrictive voucher this Friday. This strategic move is aimed at addressing strong opposition to vouchers, especially among members who may be swayed by such an amendment—a concern expressed in recent meetings.

House members find themselves in a challenging position, given reports that Dave Carney, Governor Abbott's campaign consultant, is allegedly contacting anti-voucher members and threatening to spend significant money against them in the primary due to their refusal of his pet project.

Friday's debate in the House is expected to see rural Republicans leading a charge, potentially stripping the ESA program from the bill. The stage is set for a dramatic confrontation at 10 am. As the sparks fly in the legislative arena, the outcome remains uncertain, and the interplay between political pressure, policy stance, and electoral repercussions adds intrigue to the unfolding events.

Scott Braddock, journalist and political analyst  said it best in a tweet on Thursday night: "Tomorrow will be a day to remember forever or immediately forget. No in between."