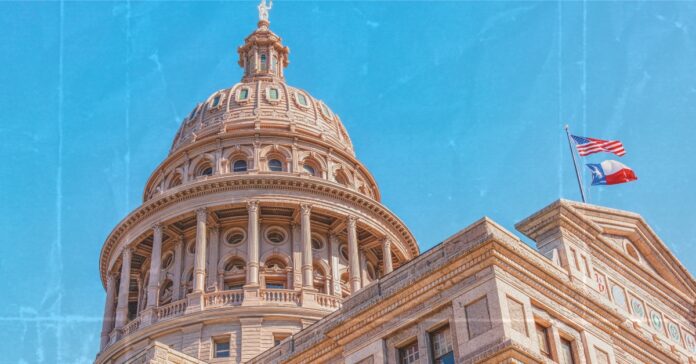 The Texas House voted -four times- on Friday to eliminate the contentious school voucher provision from House Bill 1, a comprehensive education bill. An amendment spearheaded by Rep. John Raney has garnered substantial support from over a dozen Republicans, a number sufficient to dismantle the push for vouchers in the lower chamber.

On a vote of 84 to 63, the Texas House strips vouchers from HB1, after several hours of heated debate where Republicans like Rep. Brian Harrison and Rep. Brisco Cain tried to shift the voucher debate to boys in girls bathrooms, child molestation and indocrination, anything other than educating children.

The amendment, filed on Friday morning, secured backing from prominent Republicans, including Reps. Glenn Rogers, Ernest Bailes, Justin Holland, Hugh Shine, Stan Lambert, Steve Allison, Drew Darby, Ed Thompson, DeWayne Burns, Charlie Geren, and Andrew Murr. If all 65 Democrats in the chamber align with the amendment, only 10 Republican votes would be necessary for its passage.
Historically, a coalition of Democrats and rural Republicans has thwarted attempts to institute a voucher system in Texas, allowing parents to utilize tax dollars for private school enrollment. Despite efforts by Governor Greg Abbott and his negotiating team to sway roughly two dozen Republican holdouts – The 24 – during the regular legislative session, this alliance appears to have endured.
House Bill 1, an omnibus bill, encompasses various measures, including increased spending for public schools. It proposes raising the basic allotment per student allocated to districts from $6,160 to $6,700, with adjustments for inflation from the 2026-27 school year onwards. Additionally, the bill includes a one-time $4,000 bonus for full-time teachers, counselors, nurses, and librarians.
However, the focal point of contention has been the inclusion of vouchers. The bill outlines the creation of education savings accounts, akin to a voucher program, allowing approximately 40,000 students exiting the state's public education system to receive $10,500 annually for attendance at a private or religious school chosen by their parents.
Governor Abbott has unequivocally stated that he will not sign an education bill lacking the inclusion of vouchers, which stands as his primary legislative priority for the year. It remains to be seen whether Abbott will call yet another special session if "education savings accounts," as Abbott has dubbed vouchers, are defeated today.