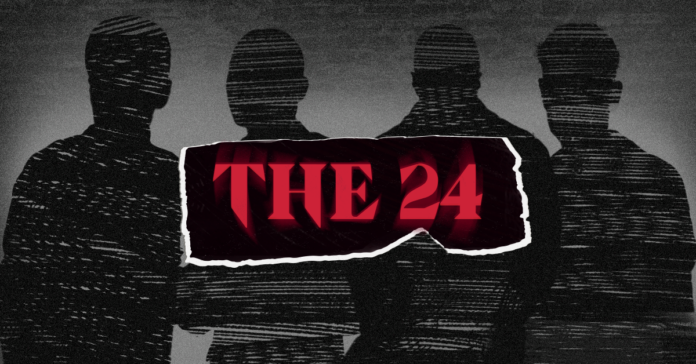 Rural Texas state representatives along with their Democratic colleagues stand in the way of legislation pertaining to voucher programs in Texas.
Gov. Greg Abbott has listed school choice vouchers as one of his legislative priorities, however, he has been unsuccessful in getting the legislation to his desk because of a coalition of Republican state representatives who call themselves "The 24."
For decades Republicans in Texas have tried to push voucher programs in the state but the 88th Texas Legislative session saw a harder push for school vouchers than ever before. Governor Greg Abbott pushed harder than anyone, holding a series of meetings in private schools across the state touting his plan to provide vouchers for Texas school-children.
According to the Coalition for Public Schools, vouchers would, "simply divert public funds away from neighborhood public schools to private institutions or companies and are objectionable for a number of reasons."
The 24 Republican representatives who unofficially call themselves "The 24," range from rural backgrounds that on average have a total school population of 50,000 students.
"The 24" are composed of Republican state representatives that voted for the Herrero amendment to HB 1 – the state budget bill. The amendment would prohibit state funding from going to private and religious schools and it passed in the Texas House earlier this year.
The 24 Republicans joining with Democrats to pass the amendment are: Steve Allison (R-San Antonio), Travis Clardy (R-Nacogdoches), Trent Ashby (R-Lufkin), Ernest Bailes (R-Shepherd), Keith Bell (R-Forney), DeWayne Burns (R-Cleburne), Drew Darby (R-San Angelo), Jay Dean (R-Longview), Charlie Geren (R-Fort Worth), Justin Holland (R-Rockwall), Kyle Kacal (R-College Station) and John Raney (R-College Station), Ken King (R-Canadian), John Kuempel (R-Seguin), Stan Lambert (R-Abilene), Brooks Landgraf (R-Odessa), Andrew Murr (R-Junction), Angelia Orr (R-Itasca), Four Price (R-Amarillo), Glen Rogers (R-Graford), Hugh Shine (R-Temple), Reggie Smith (R-Sherman), David Spiller (R-Jacksboro) and Gary VanDeaver (R-New Boston).
Historically voucher-like programs have all hit the same wall in the state legislature: the Texas House. Abbott's plan to promote the privatization of Texas schools has been derailed by an unlikely but recurring coalition of Democrats and rural Republicans.
These groups may not agree on many things, but they do agree on one thing – vouchers are bad for Texas kids, especially in rural areas.
"There's not going to be a big enough voucher that private schools or any other kind of school other than public school's going to meet the needs of those kids in Ochiltree County or Hemphill County," King told KXDJ's Chris Samples in May.
An article published by Brownwood News from the office of Rep. Rogers called vouchers a slippery slope.
"Proponents of this system try to claim that children are "trapped in the public education system they were raised in." This is, quite frankly, a lie. Texas already has one of the most robust "school choice" systems for parents in the nation," the article published last year in April said. "Between open-enrollment public schools, private schools, charter schools, homeschools, and online learning, parents have plenty of available options to place their child wherever they see fit. Vouchers do not increase the number of choices available to a parent; they only serve to finance these institutions with taxpayer money."
After failing to pass legislation relating to vouchers, Abbott along with House Speaker Dade Phelan created the Select Committee on Educational Opportunity and Enrichment, which many public school advocates fear is a committee designed to get vouchers across the line in the House in an upcoming special legislative session.
Lt. Gov Dan Patrick said that the next special session, which will be in October and will cover education and will have $5 billion set aside in part for teacher pay raises, among other things.
The special education committee met for two days, and among discussions of teacher pay and standardized tests were school choice vouchers.
The committee will publish its report by Aug. 11, which will help determine if vouchers are on the table for the next special session.