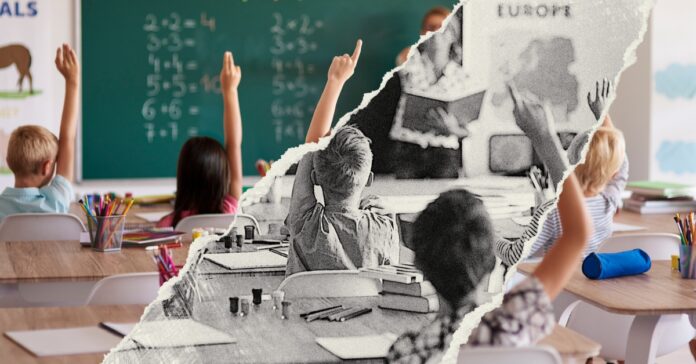 Texans need a special session on education to improve school safety and teacher retention, not to establish a voucher scheme that runs counter to what families want.

In light of House Bill 100's failure to pass during the regular legislative session, it is expected that Gov. Abbott will call a special session to address the issue of school vouchers. However, according to an opinion piece in The Houston Chronicle, this special session should be dedicated to enhancing school safety and teacher retention.

David DeMatthews, an associate professor in the Department of Educational Leadership and Policy at the University of Texas, and David S. Knight, an associate professor of education finance and policy at the University of Washington, believe ensuring safe schools and a stable teacher workforce has become increasingly crucial for Texas families, especially in the aftermath of the tragic mass shooting in Uvalde. Additionally, the alarming statistic of approximately 50,000 teachers leaving their positions last year demands immediate attention.
According to a recent statewide poll, a significant 73 percent of Texans identified school safety, teacher pay, curriculum content, and public school financing as their top priorities.
Conversely, when it comes to vouchers, only a mere eight percent of Texans considered them a priority in the same poll.

Public schools have received substantial support from parents across the nation over the years, with a 2022 survey showing that 80 percent of parents were either completely or somewhat satisfied with the quality of education their oldest child received.

Such consistent support underscores the importance of addressing the challenges faced by public schools rather than diverting resources towards a voucher system.
Unfortunately, certain state policymakers persist in advocating for vouchers by criticizing public schools. Gov. Abbott, who has overseen Texas's public education system since 2015, has more recently claimed that schools are sites of "indoctrination."

According to DeMatthews and Knight, to claim that Texans are growing increasingly interested in vouchers based on surveys might be misleading. Polls lose their value if respondents are unfamiliar with the policy – which is usually the case with vouchers.
The truth about voucher systems is disheartening and warrants careful consideration from the Texan population. Recent studies have shown that students using vouchers underperform on standardized tests compared to their public school peers. Additionally, the cost of Arizona's voucher program skyrocketed from $65 million to a projected $900 million in just a few years, disproportionately benefiting families who were already sending their children to private schools.

"State policymakers pushing vouchers are not asking the right questions or presenting adequate evidence. They are being disingenuous. A special session should focus on school safety and teacher retention, not vouchers. As more families become aware of the harm vouchers cause students, we can't imagine that most Texans will support them," concluded DeMatthews and Knight.