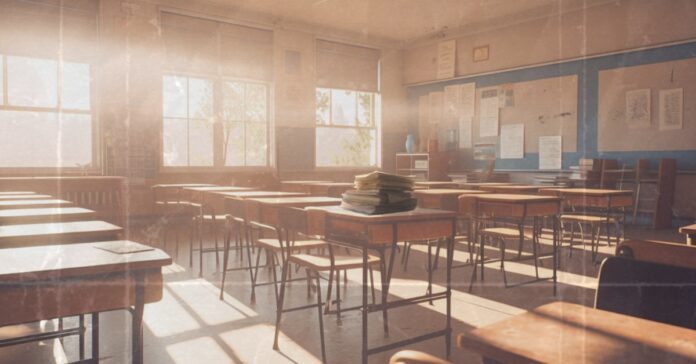 A proposal currently making its way through the Texas House and Senate could transform the state's educational landscape by giving more control to the Texas Education Agency (TEA). The bill, known as House Bill 1605, authored by Rep. Brad Buckley, aims to shift power from teachers and local school districts to the agency.

Under the legislation, the state would provide approved electronic K-12 curricula that align with state standards and offer financial incentives to districts that adopt them. By utilizing these pre-approved lesson plans, districts would ensure compliance with state requirements while potentially sacrificing some teacher autonomy.

While school districts wouldn't be mandated to use the new materials, the extra money is a powerful incentive, especially in a time when the Texas public education system is severely underfunded.

While proponents argue that this approach would improve standardization and support overburdened teachers, critics express concerns about the loss of teacher autonomy and potential drawbacks associated with pre-packaged lesson plans. They also feel those hundreds of millions of dollars used for the curricula would be better spent in other ways, such as pay raises for teachers.

Despite promises to the contrary, this bill would cut a slice out of Texas' education funding, taking money out of school districts and giving it to a vendor. The proposed legislation is actually dubbed "the Amplify bill" due to its association with curriculum development company Amplify, which received a $19 million emergency state contract during COVID.

While the bill has received positive feedback from some teachers who appreciate the support it offers in lesson planning, others have voiced their opposition. Some educators believe that the bill reinforces a "teaching to the test" approach and undermines their effectiveness as instructors. They argue that personalized instruction and flexibility are essential for fostering students' love of learning.

Lynn Davenport, a conservative education advocate from Dallas who opposes the bill, told San Antonio Express-News, she was concerned the bill wasn't transparent enough.

"You have no idea what they're going to be putting in these canned lessons," she said. "They said, 'We're going to give parents access so they can see if there's that woke stuff in the curriculum.' That's total nonsense, this is the opposite of that. They can change it at any time."
The bill already passed the House by a 105-39 margin, while it passed the Senate 22-8. And is said to be a top priority of Texas Education Agency Commissioner Mike Morath.

The two chambers will now have to iron out their differences on the bill, and send it out to Gov. Greg Abbott for final approval.