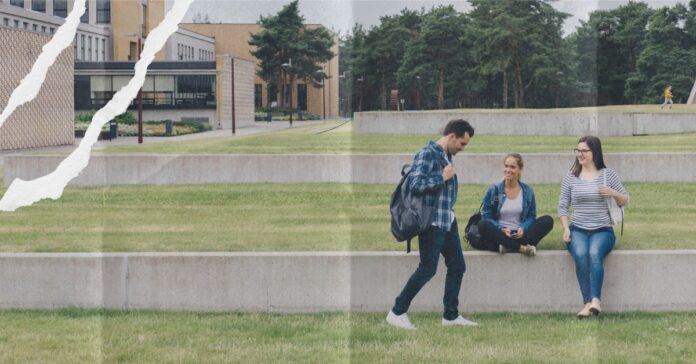 Despite claims that banning polling sites from Texas college campuses in future elections is a public safety concern, Republicans know their policies are unpopular statewide among college-age voters, a newly proposed bill is seen as yet another method of voter suppression by voting rights groups.
Last Thursday, State Rep. Carrie Isaac (R) of Wimberley filed House Bill 2390, adding one to the 100-plus election-related bills filed this session. It would force college students to vote elsewhere in the state, and in many cases would require transportation to other polling locations that may not be near campus.
Isaac represents Comal County and parts of Hays County, which went Democratic during the 2018 U.S. Senate race and voted heavily in favor of Democrats in President Joe Biden's 2020 win and also supported Beto O'Rourke by over ten points in his failed gubernatorial bid last year in the midterm elections.
"I've knocked a lot of doors on the campaign trail, spoke with a lot of concerned parents about the safety of their children," Isaac told KBTX, a CBS affiliate in the Bryan-College Station area.
"It's going to be a hot topic this legislative session. Governor Greg Abbott made this an emergency item. I believe that all schools are target rich environments" she added.
But a polling place on a college campus is not arguably safer than any other polling location, as mass shootings continue with the lack of likelihood of any meaningful gun safety or control legislation in the site in the state.
However, MOVE Texas, a youth voter education and engagement nonprofit group has called HB 2390 an "insidious attempt to silence young voters in Texas." The organization's social media accounts said the proposed legislation if passed "disenfranchises young Texans not just from voting but from carrying out civic responsibilities, in a bold-faced and targeted manner,"
Alex Birnel, advocacy director for the group, believes the bill is a blatant and targeted partisan power grab. "Because the folks in power don't believe they can win on the issues, they change the rules and eliminate access," he said.
"Campus-based voting is one of the primary ways that the new generation of voters in Texas is going to participate. This is a direct attack on Texas's largest and most diverse electorate: young people," he added.
Birnel cites the 2018 case of voter suppression when Hays county closed an early voting location after only three days, and only reopened the location after a lawsuit was filed against the county by the Texas Civil Rights Project.
"The bill text is so short that it doesn't illuminate any further why this bill would be filed other than to directly target places where universities have large enough voting populations to flip the county like we saw in Hays County back in 2018," he told KUT 90.5, Austin's NPR affiliate.
And the 2018 case was not the last example, as the 2022 midterms saw Brazos County deny Texas A&M University's nearly 75,000 students, an early voting location on campus in College Station.
Critics say that was a blatant disenfranchisement of students and an attempt to suppress the voting rights of the school by the Brazos County government in which it is located.
According to the Texas Tribune, only 50 percent of the state's 36 public universities had an on-campus early-voting location this year. And only 20 percent of Texas' nine historically Black colleges and universities had voting sites before Election Day.
According to the Leadership Conference of Civil and Human Rights, counties in Texas have closed a total of 750 polling locations since 2013 — the most of any state — in favor of fewer centralized voting locations to cut costs, despite coffers brimming with property tax revenue due to robust real estate values in the market.
This came on the heels of the Supreme Court's ruling in Shelby County v. Holder in 2013, which repealed the "pre-clearance" requirement from the Voting Rights Act of 1965, which now allows states to implement new voting laws and procedures — such as polling location closures — without oversight from the Department of Justice's Civil Rights Division.
But state Democrats have also filed bills to counter the recent GOP-led moves in the state. State Rep. Gina Hinojosa (D) of Austin proposed House Bill 644 last November requiring colleges with 8,000 students or more to have at least one polling location on site.
Also in November, State Rep. Erin Zwiener (D) of Hays County filed House Bill 75, which would make student I.D.'s acceptable identification for voting, as they are in most other states. Incredibly, the state of Texas recognizes concealed handgun carry licenses — but not student I.D. cards — as an acceptable form of voter identification.
"When you're selecting some forms of I.D. but not selecting others, what you're doing is shaping the electorate," Birnel added. "It's the same thing with prohibiting campus polling locations; these are conscious choices to keep some people from participating and to elevate the participation of others."
As of yet, none of the 100-plus election bills have made it to a single committee, but with Gov. Greg Abbott and the rest of the state majority GOP effectively doing anything they can conceive of to mute the voices of Texas voters favoring Democrats, it seems to only be a matter of time.