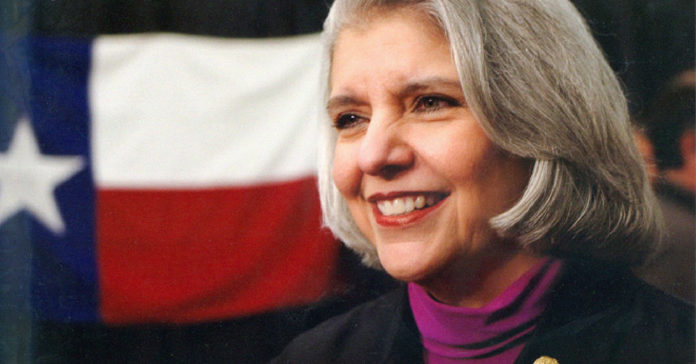 State Sen. Judith Zaffirini (D-Laredo) has authored a bill that would allow employees working at companies with fewer than 15 employees to be able to complain to the Texas Workforce Commission. Why this wasn't already law is a mystery.
According to TWC's website, "Texas Labor Code Chapter 21 and Title VII of the Civil Rights Act protect employees from employment discrimination based on sex or sexual harassment. The law applies to private employers with 15 or more employees, and to all state and local governmental entities no matter how many employees they have."
Zaffirini is the first Mexican American woman elected to the Texas Senate and has a history of using her platform to support women and advocating for women's rights.
SB 45 defines sexual harassment actions as the following:
"An unwelcome sexual advance, a request for a sexual favor, or any other verbal or physical conduct of a sexual nature if:
Submission to the advance, request, or conduct is made a term or condition of an individual's employment, either explicitly or implicitly;
Submission to or rejection of the advance, request, or conduct by an individual is used as the basis for a decision affecting the individual's employment;
The advance, request, or conduct has the purpose or effect of unreasonably interfering with an individual's work performance; or
The advance, request, or conduct has the purpose or effect of creating an intimidating, hostile, or offensive working environment."
The bill, if passed into law, is set to take effect on September 1st, 2021. The real question remains, why did Sen. Drew Springer vote to protect sexual harassment?