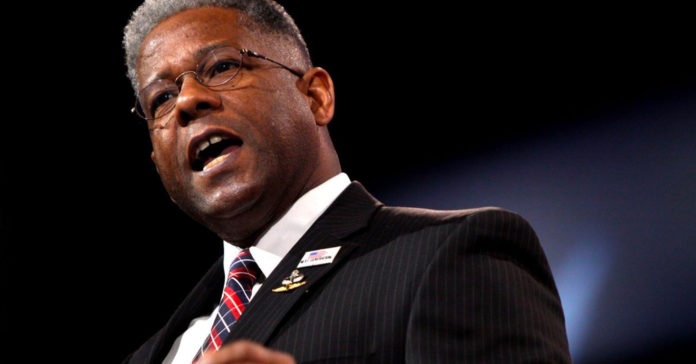 GOP Chair Allen West condemned U.S. Rep. Chip Roy's remarks he made during a congressional hearing Thursday where he referenced "old sayings in Texas…you know, find all the rope in Texas and get a tall oak tree."
Roy's statement came during a congressional hearing discussing the shooting spree in Atlanta earlier this week where eight people were killed most of whom were women of Asian descent.
In a statement released by the Texas GOP Friday morning, West said, "Congressman Chip Roy's comments were inappropriate and unfortunate, no one should infer hanging as a metaphor."
The statement comes in response to Democrats calling for Roy's resignation.
West goes on to say, While his comments about hanging were dumb, they're not grounds for resignation…My recommendation to Congressman Chip Roy would be to engage the brain before firing the mouth, it would avoid embarrassing situations such as this."
Roy responded to West's rebuke by saying he "used a Willie Nelson lyric to express how strongly I support justice for victims of crimes of all kinds."
West tweeted back, "I humbly ask Congressman Roy to give me the courtesy of reaching out before he talks about ropes and trees."
While the Texas GOP Chair has condemned the comments, Gov. Abbott, Lt. Gov. Dan Patrick, and other Republican leadership have remained silent.