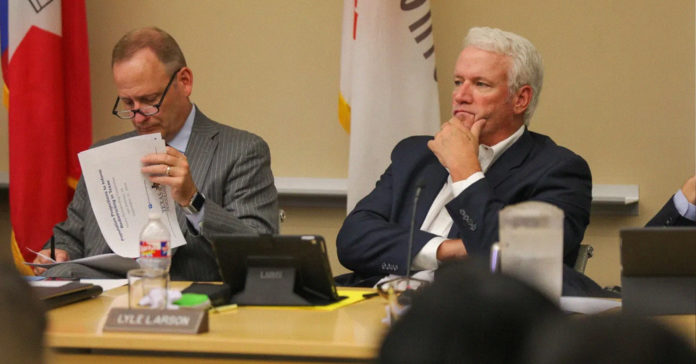 After the Texan abortion ban -known for being the most restrictive ban of its kind in the country- went into law at the beginning of September, one of the main critiques was the lack of exceptions to terminate pregnancies in cases of rape or incest.
As the critiques grew louder, state Rep. Lyle Larson claimed having heard different perspectives on the issue, reaching the conclusion that these exceptions are needed. Consequently, he filed legislation to amend the law.
However, the bill has encountered negative reactions on both sides of the political spectrum. Anti-abortion advocates have labeled the initiative as "ridiculous" while pro-abortion advocates have said, "the damage has already been done."
Facing a tough road ahead, the bill would need to be added to the agenda of the third special session by Governor Greg Abbott, who has not given any signs of approval but has limited his comments to stating he would "eliminate all rapists from the streets of Texas".
Larson sent a letter to Governor Abbott on Wednesday, referring to his bill as a "common-sense fix" that maintains the intent of the law, which bans abortions as early as six weeks, while allowing exemptions consistent with "the traditional philosophy."
"Governor, we both know that none of us have the power to prevent rape in this state," Larson wrote. "While your comment that we must work to end rape in this state was well-intentioned, it ignores reality."
According to the Texas Tribune, state Rep. Donna Howard, D-Austin, chair of the House Women's Health Caucus, said Texas Democrats raised the issue of exemptions throughout the legislative process and even sought out Republican legislators who might carry an amendment to add them. Raising the issue now, she said, looks like an attempt to lessen the pushback against the most restrictive abortion law in the nation.
In 2019, Texas reported 14,656 instances of rape, though that number is almost certainly an undercount. A 2015 University of Texas at Austin study found that more than 90% of sexual assaults in the state are not reported to law enforcement.
"The only way to ensure all survivors are captured would be to make it clear that self-reporting is the only qualification necessary to receive the exception," Howard said. "We must ensure that we're not causing any additional harm by placing the burden of proof on the survivor."