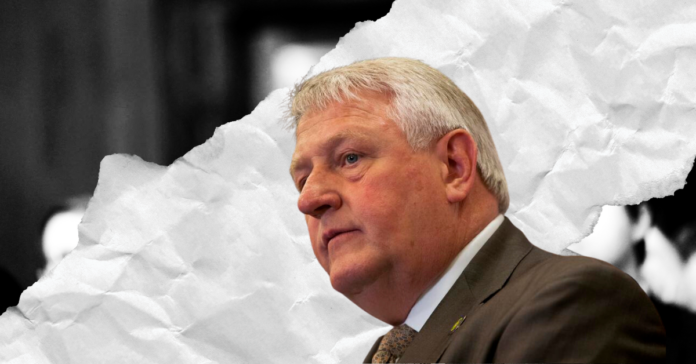 In a recent development, Governor Greg Abbott has named John B. Scott as the interim Attorney General of Texas while the impeachment proceedings against Ken Paxton are being deliberated in the Senate.

The appointment of Scott, a seasoned legal professional, was made under Article 15, Section 5 of the Texas Constitution.
Governor Abbott expressed confidence in Scott's capabilities, citing his extensive background and expertise in litigation as invaluable assets for guiding him in his role as the state's top law enforcement officer.

"John Scott has the background and experience needed to step in as a short-term interim Attorney General during the time the Attorney General has been suspended from duty," said Gov. Abbott, in a statement. "He served under me in the Texas Attorney General's Office and knows how the Office of the Attorney General operates. Scott was the Deputy Attorney General for Civil Litigation and has handled cases at all levels of the justice system. His decades of experience and expertise in litigation will help guide him while serving as the state's top law enforcement officer. I appoint John Scott for this role based on the Texas Constitution to serve for a temporary period during the Texas Senate's resolution of the impeachment proceedings."
Scott's appointment as interim Attorney General is specifically intended to bridge the gap during the suspension of duties of the incumbent Attorney General, Ken Paxton, while the Texas Senate resolves the ongoing impeachment proceedings.

Scott's background also includes representing former President Donald Trump as his attorney in Pennsylvania, alongside Bryan Hughes. This particular association may raise eyebrows among those closely observing the political landscape, as Scott's appointment could be interpreted as Governor Abbott's preference for a trusted ally.

While, Gov. Abbott has been criticized for saying very little about Paxton's impeachment trial, some supporters of Paxton on the right perceive Abbott's decision to appoint a "short-term interim" as an implicit endorsement of Paxton's impeachment.