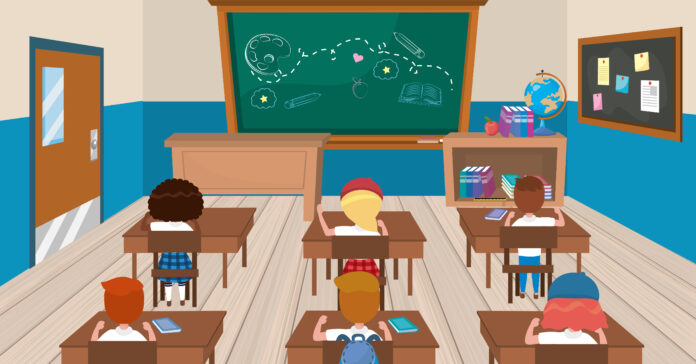 A school voucher program is a priority for far-right Texas Republicans this legislative session even as moderates and Democrats oppose the idea. How is the fight going in other states?
There are currently 17 states with some form of program that lets parents use tax money to pay for a private school of their choice. Most of these programs are in deep red states or blue states with high libertarian populations like Vermont, Maryland, and Maine.
In Iowa, Republican Governor Kim Reynolds is championing a version that would put tax money into a savings account with a minimum of $7,500 per student per year. The proposal is celebrated by religious schools, who would receive a great deal of the tax money, but faced more opposition than support during a Tuesday hearing. As in Texas, opponents pointed out that it would only harm funding for public schools in the long run.
Oklahoma is one of the few states that already has a school voucher program, though it's limited to children with disabilities. However, Oklahoma Senate President Pro Tempore Greg Treat tried to push through an expansion bill in the last legislative session that fell just three votes shy of passing. With sweeping Republican wins in the midterms, some members of the government including Governor Kevin Stitt and Superintendent of Public Instruction Ryan Walters say they have a mandate from voters to pursue the matter again. A few opponents of the previous bill have softened their stance, but it's too early to see if the new congress has enough support to pass a bill.
Both Alabama and Tennessee have filed bills similar to the Iowa one with a goal of creating a savings account for taxpayers to use at private institutions. Alabama would only guarantee $5,600 per student. Their bill eventually passed in a watered down form. The vast majority (90 percent) of voucher programs in Alabama go to religious schools. Tennessee's bill also passed.
Utah has continued pushing a voucher program despite a public vote overwhelmingly being against the idea in 2007. A bill last year stalled, but some Utah Republicans think the time is right to try again. Much of the voucher discussion is framed around the idea of enforced "wokeness" and "critical race theory" in schools, in reality a conservative backlash against curriculum that accurately addresses LGBT and ethnic minority contributions to American history.
The arguments in the Utah House and Senate for vouchers are the standard ones citing freedom of choice and denouncing some schools as not fitting students who are zoned there. House Minority Leader Angela Romero would rather see money pushed to improving schools.
"Why don't we invest in smaller schools?" she told The Salt Lake Tribune. "Why don't we invest in full-time kindergarten? Why don't we ensure we're providing after-school programs to support families? There are so many things we can use that money for that I just don't feel like we're really even giving credit to or paying attention to."
Overall, the voucher fight in other states is the same in Texas. Emboldened by a recent Supreme Court decision regarding Maine, Republicans in state congresses are trying to funnel taxpayer money into private religious schools. Most states' populations seem opposed, but a handful of far-right Republicans continue to soldier on even when previous bills have failed.