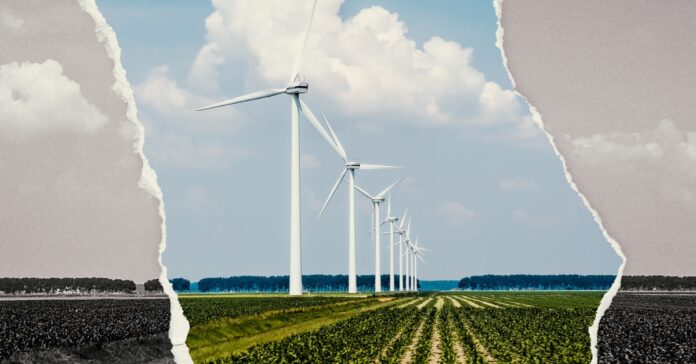 Texas, a state that has long been a champion of renewable energy, and is a leading wind power producer in the country, reversed its stance this year. Political leaders are now advocating for legislation to support fossil fuel-burning power plants instead.

The decisions made in this regard could have lasting consequences, potentially leading to increased electricity costs and promoting the construction of gas-powered plants that will emit carbon emissions for decades, according to The Texas Tribune.
This change of heart by Texas elected officials comes as renewable energy has grown to the point of posing a threat to traditional coal and gas power sources in the state. In 2022, wind turbines and solar panels accounted for approximately 26% of Texas' electricity generation, a significant increase from a mere 0.7% in 2002, according to the US Energy Information Administration.

Criticism of renewables escalated in 2021 when Governor Greg Abbott and other state leaders blamed renewable energy for the power outages and fatalities resulting from a devastating winter storm. The governor said wind and solar generation was unreliable during times of crisis, and Agriculture Commissioner Sid Miller said another wind turbine "should never be built" in the Lone Star State.

As the regular legislative session approaches its end, politicians are taking sides on the issue. Unfortunately, renewable power advocates, including lawmakers representing rural areas that benefit from renewable energy projects, are facing setbacks.

Legislators have passed bills aimed at supporting gas-fueled power generators, including providing low- or zero-interest loans for plant modernization or construction. Another proposed measure would likely increase electricity costs to allocate more funds to power plants that promise to be available during grid strain. Additionally, senators have pushed for a bill that would restrict wind and solar developments, as reported by The Texas Tribune.

On the House floor, Rep. John Smithee, tried to defend renewable energy, telling his colleagues they needed to "put aside our special interests, and what [energy] source we may prefer." In the end, he lost the battle, as House members passed House Bill 5, which excluded wind and solar projects from the valuable state tax breaks.