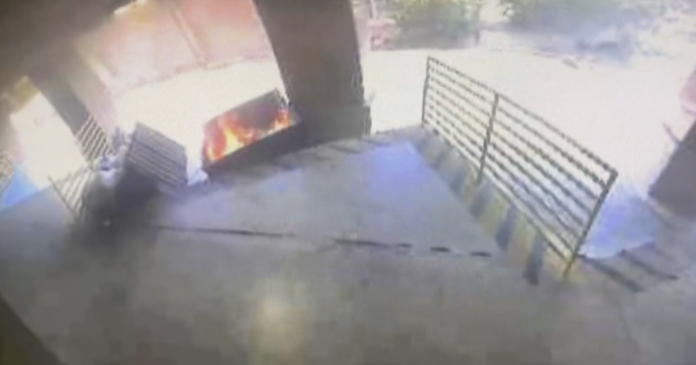 A woman has been taken into custody by the Texas Department of Public Safety (DPS) after allegedly unintentionally setting a dumpster on fire at the office of Texas Attorney General Ken Paxton. The incident occurred this week, and the 42-year-old suspect was apprehended by DPS officials, as confirmed by a tweet from Paxton's office on Thursday.
According to Paxton's office, surveillance footage captured the woman disposing of what appeared to be a lit cigarette in a waste receptacle on Wednesday night. In response to the incident, DPS questioned the suspect to explore any potential political motivations for the act. However, preliminary investigations suggest that the fire was accidental.
Paxton issued an online statement emphasizing the potential danger posed to the employees working in the building. He expressed gratitude that the fire was detected early, preventing any injuries or casualties. The woman's identity has not been disclosed, and Paxton's office has not revealed her place of residence.
State officials have charged her with criminal mischief, categorized as an amount equal to or exceeding $25,000 but less than $30,000.