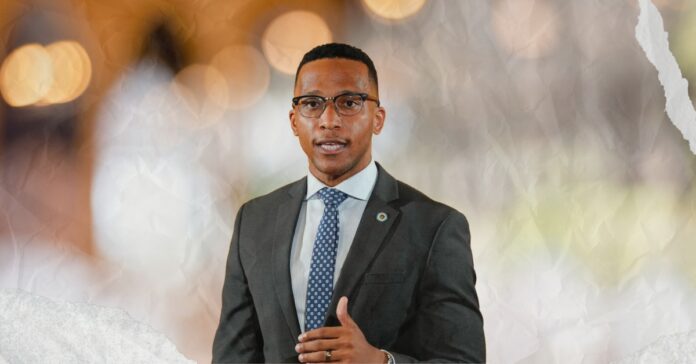 With two bills targeting Harris County's voting practices headed to Governor Greg Abbott's desk, county officials are themselves headed to court in order to fight back.
"The Texas Constitution is clear: the Legislature can't pass laws that target one specific city or one specific county," said County Attorney Christian Menefee in a statement Wednesday. "And that constitutional ban makes a whole lot of sense. We don't want our lawmakers going to Austin, taking their personal vendettas with them and passing laws that target local governments instead of doing what's in the best interest of Texans."
The two bills in question are SB 1993 and SB 1750. The former gives the Secretary of State, an office appointed by the governor, the ability to take control of Harris County's elections if there is any suspected fraud. No evidence of the fraud has to be presented, and there is no appeals process. SB 1750 eliminates the non-partisan Harris County Election Administrator and hands election authority to the county clerk and tax assessor-collector, elected positions that were in Republican hands prior to 2016.
Combined, the two bills represent a takeover of the state's largest county's election systems, likely to eliminate the expanding, Democratic-voting population.
The bills are somewhat contradictory. SB 1750 creates a new bureaucracy, and SB 1993 allows it to be ignored. This confusion may be intentional and allow Republicans state leaders to take control of Harris County's votes in a variety of future situations. If a Democrat gains the governorship and appoints a Secretary of State, but Harris County elects a Republican county clerk and tax assessor, it could allow the party to muddy the waters of an election and cry fraud.
This has already happened over the last three years. Abbott, Lt. Governor Dan Patrick, and Attorney General Ken Paxton have all cried fraud over both the 2020 presidential election and the 2022 midterms, despite all three retaining their seats in the latter. State Republican leaders have failed to provide any evidence of widespread fraud or corruption, concentrating on a handful of administrative errors as proof that Texas elections require draconian measures to run.
Harris County has been a prime target for the Big Lie of election fraud. During COVID, the county implemented many voting reforms such as drive-thru ballots and 24 hour voting access that increased participation. The state government subsequently banned many of these measures, again claiming without evidence that they promoted corruption.
Sadly, legal experts feel the lawsuit is unlikely to succeed. Ultimately, states, not counties, decide the rules of elections even if counties are the ones who execute them. The laws take effect on September 1, less than two months before Houston, located in Harris, will hold mayoral elections. It's possible that the lawsuit may delay implementation, considering that the 2024 primary season will begin almost immediately afterwards.
Harris County represents the largest threat to continued Republican dominance of the state, and Republicans continue to attack the area with laws based on outright lies regarding nonexistent voter fraud.