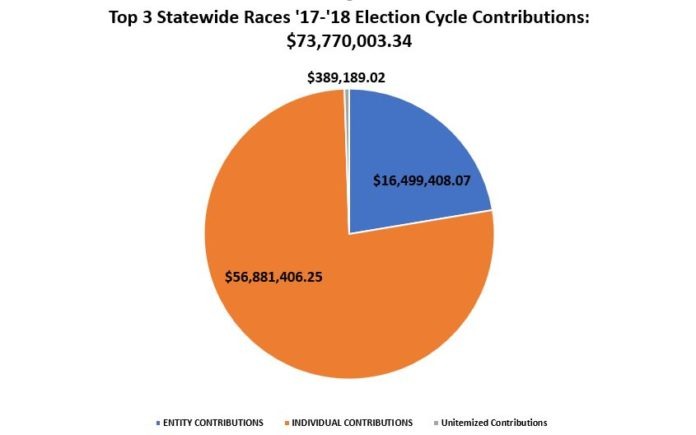 A week after the 2018 midterm election, Americans have understandably been tuned in to all things politics in recent months. That attention extended to Texas, where a surprisingly close U.S. Senate race and a number of competitive congressional and legislative contests created unusually high political interest in the Lone Star State.
Less than two months from now, once the election dust has settled, the Texas Legislature will convene in Austin for its 86th regular session. School finance, property taxes and transportation are likely to be major points of focus for legislators. One issue sorely in need of attention, though not likely to receive it, is ethics reform.
Eliminating corruption and strengthening ethics requirements are popular with voters across the political spectrum, but while politicians often pay lip service to ethics reform, little is actually done to change the status quo.
Consider the last two sessions of the Texas Legislature. Since 2015, at least 40 bills were filed in Austin related to corruption and ethics reform, but only a handful actually passed and became law.
While a few pieces of legislation such as House Bill 501, related to legislators' personal financial statements, House Bill 505, which addresses the "revolving door" of politicians becoming lobbyists once they leave office, and Senate Bill 500, which strips public pensions from officials who commit public corruption passed and became law, dozens of other bills died in committee, failed to pass or were vetoed by the Governor.
Last summer, when Governor Greg Abbott called a special legislative session to address a number of hot button social issues, he rejected calls from legislators to add ethics reform to the agenda.
Meanwhile, the flow of special interest money into the campaign coffers of Texas politicians has reached gusher status.
Ethics issues and corruption in politics are not unique to Texas, and in some states there is real movement to enact reform, including reducing the influence of money in politics, strengthening ethics laws, and changing partisan redistricting. The Lone Star State should take a cue from its neighbors and follow a similar path.
In January 2019 the Texas Legislature will meet, and Reform Austin will be there holding members accountable and advocating for common sense ethics reform.