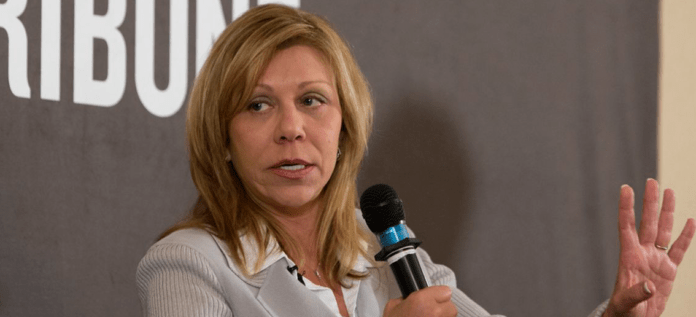 State Senator Joan Huffman (R-Houston) regularly holds herself up as a champion for public safety. But apparently Huffman doesn't think the wrongfully accused are worthy of justice.

In 1986, Michael Morton, an everyday Texan living in Williamson County with his wife and son, lost everything. Morton's wife was murdered in front of their son while he was at work. Despite evidence obtained by the prosecutor proving his innocence, Morton was convicted of murder and spent the next 25 years in jail.

In 2008, Morton's lawyers began learning of evidence the prosecutor had obtained but not shared during the trial: The son's description of the murderer which did not match Morton, a canceled check cashed with a forged signature after Morton's wife's murder, and her credit cards being used in San Antonio. In 2011, DNA evidence was found eventually setting Morton free from prison.

In 2013 SB 1611, the Michael Morton Act, passed the Texas Legislature to improve fairness in Texas' criminal justice system, and to prevent future wrongful convictions. No thanks to Joan Huffman.

A former prosecutor and district judge, Huffman stubbornly refused to support the legislation in spite of overwhelming, bipartisan support, stating "There's nothing you can do to fix this bill for me," in a Senate Criminal Justice Committee hearing. Huffman's obstinance earned her a Worst Senator rating from Texas Monthly.

Joan Huffman talks a lot about protecting the public, but that protection doesn't extend to the wrongfully accused.