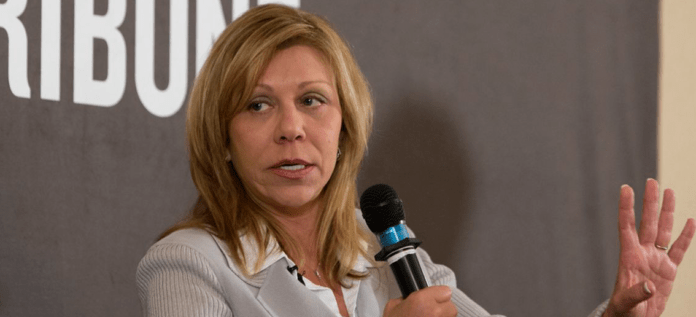 Politicians like to talk about government transparency, which is popular with the public, but actually following through is another matter. Texans want to ensure their elected officials are serving the public interest, not furthering their own political or financial gain. State Senator Joan Huffman (R-Houston), a former prosecutor and judge, isn't interested in transparency.
In 2015, two bills – HB 3511 and HB 3736 – were introduced to increase government transparency, and Joan Huffman was the Senate sponsor for both of them. Huffman, however, introduced late amendments to both in order to clarify an 'unclear' Texas Ethics Commission rule. The "clarification" amounted to widening the spousal loophole, shielding spouses of legislators from having disclose details about their financial interests.
Both bills were eventually vetoed by Governor Greg Abbott, with the agreement of their author, Rep. Sarah Davis (R-West University Place), who expressed regret for accepting Huffman's amendments in the first place.
Huffman's 2015 Personal Financial Statement filed with the Texas Ethics Commission, may explain her poison pill amendments to the two bills. Nearly all her household income disclosed is from her spouse, nightclub owner Keith Lawyer.
Huffman's husband, who was the target of an ethics complaint for failing to disclose ownership in more than 35 businesses in which he has a stake, likely would have welcomed the widening of the spousal loophole masked as ethics reform..
More recently, Huffman was accused of obstructing an investigation into a bar she co-owned with her husband, when a Texas Alcoholic Beverage Commission officer, Marcus Stokke, was fired after notifying federal officials of his investigation into the Longview bar.
Joan Huffman may talk about ethics and transparency, but her actions suggest she has something to hide.