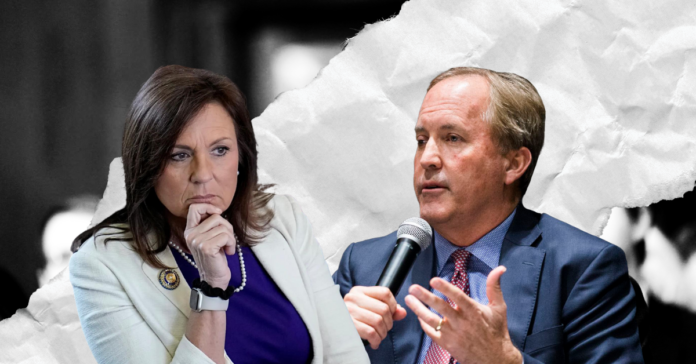 Sen. Angela Paxton released an official statement yesterday, standing firm in her decision not to recuse herself from her husband, Ken Paxton's, impeachment trial.
Despite persistent calls from lawmakers urging her to recuse herself, citing concerns over potential conflicts of interest, Sen. Paxton remains resolute in her commitment to be actively involved in the trial proceedings.

"Texans deserve an impartial jury. A true public servant wouldn't taint the process by sitting as a juror in their spouse's trial," said Rep. Terry Canales via Twitter, sharing Sen. Angela's statement.
However, Sen. Angela denies calls to recuse herself, stating the as a member of the Senate it is her duty to be a part of the impeachment trial.

"I have twice been elected to represent the nearly one million Texans who reside in Senate District 8, and it is a tremendous honor and privilege to be their voice in the Texas Legislature. Each time I was elected, I took an oath to uphold the Constitution and the laws of this great state, and Texas law compels each member of the Senate to attend when the Senate meets as a court of impeachment. As a member of the Senate, I hold these obligations sacred and I will carry out my duties, not because it is easy, but because the Constitution demands it and because my constituents deserve it," Sen. Angela said.
Following a decisive vote by the Texas House on May 27, Paxton, a three-term Republican, was suspended without pay. The House approved 20 articles of impeachment, accusing Paxton of accepting bribes and abusing his office's power.
The articles have a significant focus on Paxton's association with Austin real estate developer Nate Paul. Paul, who is also a political donor, is currently facing federal charges for eight counts of mortgage fraud.
Impeachment is incredibly rare in Texas, Paxton is only the third public official in the state's history to be impeached. The exact mechanism of the upcoming trial in the Senate is still being determined.
Sen. Brian Birdwell, a Republican from Granbury, holds the chairmanship of the rules committee, while Sen. Juan "Chuy" Hinojosa, a Democrat representing McAllen, serves as the vice chair. The committee comprises five Republicans and two Democrats, collectively responsible for presenting their recommendations to the entire Senate.
The deadline for the rules committee to present their recommendations to the full Senate is June 20. Lt. Gov. Dan Patrick, who appointed the rules committee members, will preside over the trial as judge and could be granted authority to rule on motions.