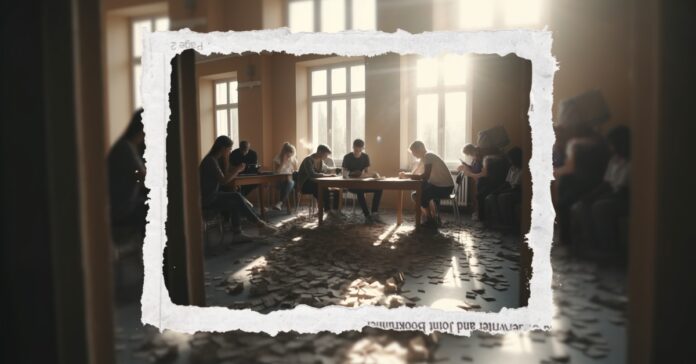 Student loan installments are due to restart since the COVID-19 pandemic led to a three-year pause.
The long standing pause began in March 2020 under President Donald Trump and was continued throughout President Joe Bidens's administration, which carried out multiple extensions.
More than $1.6 trillion in federal student loan debt is due by approximately 43.8 million borrowers across the country. This is twice of what the U.S. spent on national defense in 2022.
According to the U.S. Department of Education, an average Texan owes about $33,150, in debt.
An estimate by VantageScore, a credit-score model development company, suggests that up to 76% of students may miss their first required loan payment.
The Department of Education won't be able to extend the pause any further under the terms agreed for the bipartisan debt ceiling deal.
Here's the information you need to know to be prepared.
When do payments restart?
According to the Department of Education, payments will be due starting in October. However, student loan interest will resume starting Sept. 1.
Borrowers should be notified well in advance before their payments are due.
What's happening with Student Debt Relief?
Last year, the Biden administration announced a 3-part student debt relief plan.
The debt relief plan would cancel up to $10,000 in student debt for borrowers who earn less than $125,000 or households whose income is less than $250,000.
The Department of Education would also provide an additional $10,000 in debt forgiveness – a total of $20,000 – in debt relief to Pell Grant recipients.
However, a coalition of conservative states filed a lawsuit to hold up the relief, the case is now being decided in the Supreme Court.
According to The Associated Press, the court's conservative majority seems ready to gutt Biden's loan forgiveness efforts.
A decision is expected by late June.
What should borrowers do to prepare?
Start preparing now.
Log into your Federal Student Aid (studentaid.gov/fsa-id/sign-in) account and check your loan's status, balance and interest rate.
Look into what repayment plan you're on or see if you need to enroll in one, take your budget into consideration for your best option.
The Department of Education offers a student loan repayment simulator tool (studentaid.gov/loan-simulator,) through which borrowers can calculate payments, find repayment strategies and learn about the impact of suspending payments.
There are student loan servicers that handle billing on federal student loans at no cost to the borrowers, on behalf of the Department of Education. These services can help borrowers figure out what their monthly payments could look like and direct them towards the kind of payment plans that are available to them.
Make sure to check who your student loan servicer is, some borrowers could have had their loans transferred to a new servicer.
Log into your servicer's website or give them a call to set up a payment plan. Keep your contact information updated to receive contact messages and updates.
The customer service representatives might get jam packed as the date of the repayments approaches, so it's vital to get ahead and make sure you're ready to go.