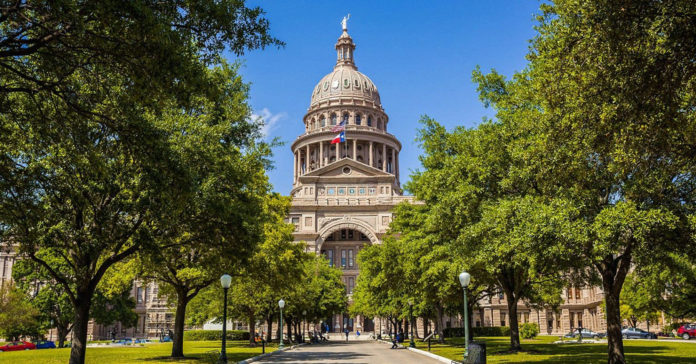 An employee for HillCo Partners, one of Austin's most prominent lobbying firms, has been accused of trying to drug a legislative staffer for the purpose of rape. An investigation into the allegation has been launched by both the firm and the Texas Department of Public Safety (DPS).
On Saturday, DPS confirmed that it had begun investigating the as-yet-unnamed lobbyist for attempting to drug at least one congressional staffer. The name of the victim has also been withheld by authorities.
"This is an ongoing investigation," DPS spokesperson Travis Considine told The Texas Tribune on Saturday, "and further details cannot be released at this time."
What is known at this time is that lobbyist is an employee of HillCo Partners. Founded in 1998 by Neal T. "Buddy" Jones and William J. Miller, the firm has been a major player in Texas politics, even representing the City of Houston during its attempts at pension reform. Many of the most high-profile issues in the legislature right now are being lobbied for by HillCo, including the controversial introduction of sports gambling on behalf of DraftKings. They also represent the Texas Blockchain Council, which seeks to expand the state as a home for cryptocurrency and others aspects of cypto technology recently championed by Governor Greg Abbot.
It seems as if HillCo is taking the allegations extremely seriously. The company addressed state lawmakers in an email Sunday.
"If facts come to light that anyone associated with HillCo partners had any involvement with such conduct, that person will be immediately terminated," HillCo co-founder Buddy Jones wrote, and added that they will be cooperating fully with the DPS investigation.
Texas does not have specific date rape laws on the books but do treat the practice severely. Intoxicating a person, usually with ketamine or rohypnol, until they cannot consent to sex, is a first-degree felony that carries a minimum five-year sentence and a fine of up to $10,000.
Austin lawmakers from both sides of the aisle have spoken out in support of the staffer and the need for change to make sure that such attacks do not happen again. Speaker of the Texas House Dade Phelan addressed the chamber on Monday.
"These allegations shake our Capitol family to its core, and I am disgusted that this predatory behavior is still taking place in and around our Capitol," he said. "We can and we must do better."
His sentiments were echoed by State Rep. Shelby Slawson (R-Stephenville), who vowed to close her office to all lobbyists until the matter was resolved. She called on lawmakers to wear pink on the House floor on Tuesday as a symbol of solidarity.
Speaker Phelan also announced he is directing the General Investigating Committee to establish an email hotline for members and staffers for complaints and the Administration Committee to change the sexual harassment training protocols to be in-person than virtual.
HillCo has every reason to finish their internal inquiry quickly as time runs out for the legislative session. Miller confirmed his commitment to swift justice for the victim.
"We take this stuff super-seriously," he told The Austin American-Statesman. "As soon as we got wind that we had an employee who was a person of interest, we acted immediately."