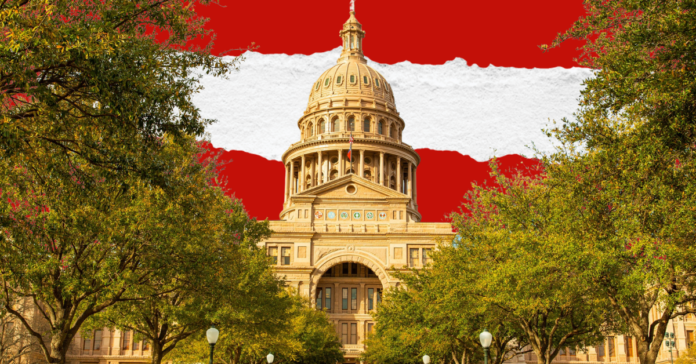 The gavel doesn't drop to open the 2023 Texas legislative session until Jan. 10, but state lawmakers are already giving us an indication of what they will be working on next year.

Monday marked the first day bills could be prefiled. By mid afternoon, more than 840 bills had already been filed in the Texas House and Senate – much more than 2020, when 540 bills were filed on the first day of bill pre-filing.

The House has reserved HB 1 – HB 20 and the Senate has reserved SB 1 – SB 30 as priority bills, which we'll see early in the Texas Legislative session and by the deadline for bill filing in mid-April.

When the session begins in January, lawmakers will have access to $149 billion in general revenue funds, and according to a revenue estimate from Comptroller Glenn Hegar, a $27 billion surplus will also be available due to unexpected revenue coming to the state as a result of inflation, high gasoline prices and more.

Among the bills prefiled on Monday there are measures to raise the age of an assault weapon from 18 to 21, expand access to health care, address mental health issues in public education, address gender-modification procedures, legalizing marijuana for medical reasons and improving barriers for voter registration.

Here's a list of some of the top issues the House has filed so far:

– State Rep. Valoree Swanson (R-Spring) filed HB 23, "Save Women's Sports Act," that requires collegiate athletes to compete within their biological sex – which is an extension of last year's ban from K-12 sports to college.

– Two gender-modification bills: HB 41 by State Rep. Steve Toth (R-The Woodlands) that prohibits doctors from conducting those surgeries and HB 42 by State Rep. Bryan Slaton (R-Royse City), classifies those surgeries explicitly as "child abuse."

– State Rep. Tom Oliverson (R-Cypress) filed HB 174, the Texas Public Policy Foundation proposal to eliminate the ISD M&O rate using 90% of state surplus dollars to buy down school property tax rates. Gov. Abbott endorsed this during the campaign, so it is expected to get some traction during the session.
– State Rep. Diego Bernal (D-San Antonio) filed HB 204, a bill that would expand Medicaid. Last session, it came close to succeeding when nine Republicans signed onto the bill, but one of Speaker Phelan's lieutenants killed it in committee and eight of the GOP state reps. who signed on reneged when a vote on the policy came up in a budget amendment.
– State Rep. Donna Howard (D-Austin) filed HB 70, which would eliminate sales taxes on tampons and other feminine hygiene products. Gov. Abbott and Comptroller Glenn Hegar have both signaled support for the bill. Also filed were HB 510 by State Rep. Gene Wu (D-Houston) and a companion bill in the Senate, SB 128 by Sen. Drew Springer (R-Muenster).

Here's a list of some of the top issues the Senate has filed so far:

– State Sen. Judith Zaffirini (D-Laredo), filed SB 31, allowing Texas' power grid to interconnect to surrounding power grids.

– Also from Sen. Zaffirini, SB 32, which would raise the age of purchase for assault weapons to 21. Another gun reform bill filed in the Senate by Sen. Roland Gutierrez (D- San Antonio), was SB 146, which is related to the creation of the Uvalde Victims' Compensation Fund.

– SB 123, which clarifies medical exemptions to abortion prohibitions, filed by Democratic Senators; Carol Alvarado (D-Houston), César J. Blanco (D-El Paso), Sarah Eckhardt (D-Austin), Gutierrez, José Menéndez (D-San Antonio), Borris L. Miles (D-Houston), Royce West (D-Dallas), John Whitmire (D-Houston).

– Sen. Alvarado filed SB 127 to legalize marijuana for medical purposes, and create a state registration process for doctors and dispensaries. – Sen. Mayes Middleton (R-Wallisville) filed SB 176, relating to the establishment of the Texas Parental Empowerment Program and an insurance premium tax credit for contributions made for purposes of that program. As of the time this article was written, no text was available, but it's presumed to be a private school voucher bill. A companion bill was also filed in the House by Rep. Matt Shaheen (R-Plano), HB 619.